.NET applications are widely used for business solutions development. Orchard is an open source, yet effective platform to deliver .NET-based web products fast. Having Microsoft ASP.NET as its roots Orchard possesses all the advantages of this platform and extends them with its high flexibility.
Custom web applications for end user
Content-driven websites development
Business management web applications
Custom CMS development
Migration to Orchard from other platforms
Dedicated resources for Orchard projects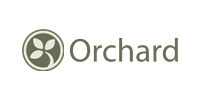 Should you need a .NET-based web solution delivered in a short period of time, Orchard can be the right choice. This is an open source platform created for rapid .NET web applications and site development. Orchard is a robust CMS and framework in one and is used for creating custom .NET business solutions.
Often Orchard is compared to Microsoft SharePoint. Actually they have the same roots - .NET, but are very different by nature. While SharePoint is a fully featured CMS and even has inbuilt collaboration tools, documents management tools, etc., Orchard has fewer default features and this is its advantage enabling us to deliver customer-driven solutions - flexible and without heavy load of unnecessary features.
Why to choose us and Orchard for .NET web applications and websites development
You can get a .NET solution meeting your business aims faster compared to development based on other platforms.
Custom .NET applications made using Orchard framework are scalable and you can extend their features anytime.
Our business analysts will study your business in detail to offer you the most effective application or Internet and intranet-faced website.
You will get quality product made by experienced programmers and QA engineers.
End users will enjoy intuitive and ergonomic interfaces of web applications and websites made by our user interface engineers.
All products we deliver have warranty term. After its expiration a service level agreement for further maintenance can be concluded for lifetime support of the product.
We are at your disposal anytime you want to update a product or change its functions or design.
Transformation of a software development idea into an effective quality product is a true challenge. At Belitsoft we do our best in making this challenge an effective product development process involving active collaboration between the client and the project team aiming to deliver of a truly useful solution. We invite you to order a .NET website or business application development using Orchard and get the full cycle of services from design to lifetime product support in one place.