Large-scale web applications development;
Custom CRM or eCommerce system development;
Custom Yii solution integration;
High-traffic Yii web portals development;
Dedicated Yii teams to hire;
Support of custom Yii applications.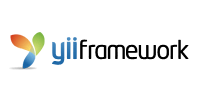 Yii is a framework for web application development designed for ambitious and big projects to satisfy the necessity to manage many processes and much traffic effectively. Yii programming is a perfect choice for high-traffic and large-scale projects. These solutions will be made relatively fast as Yii is a framework and allows rapid software development, and they will be easy to access and use even if there is a really big traffic load. If you are looking for web development services our top Yii developers can help you.
Why choose our YII framework development company
We have a professional group of 15 Yii developers with average experience of 6 years in PHP development and 2 years in Yii. Hire Yii developer to make a web portal, custom e-commerce solution, a customer relationship management system, a forum for big community and many other business solutions. Our professional Yii framework developers are ready to build a complex application in short terms. All the Yii applications we deliver are highly efficient and easily maintainable. We consider your business development goals and apply effective Yii tools to create what you need – a custom website, portal, or application. We have experience in using Yii development framework for the projects of different types and sizes. Our well-versed PHP Yii developers provide quality testing, detailed documentation and reporting, and clear communication.
You will get professionally designed and robust custom web application development with Yii and PHP whether it's a web application, website, e-commerce or other systems.
Quality of Yii application development in Belitsoft is supported by the ISO 9001 certificate of our quality management system.
Hire Yii2 developer and get warranty term for products we deliver. Further support and maintenance are provided under service level agreements (SLA).
Choose one of cooperation forms we work with and we will make working with us as convenient as possible and try to shorten the time-to-market term.