Our team is experienced both in PHP programming and Java programming. We have a portfolio of both PHP-based applications and Java-based applications. What do we take into account when considering which tool to use?
PHP vs Java: Terminology differences
PHP is a scripting language. Java is a programming language. There were lots of discussions about differences between scripting and programming languages. But these days it doesn't matter anymore, because today "there is no useful definition of what a scripting language is" or "set of distinct attributes that make a specific language a scripting language". Scripting languages are also considered programming languages.
Both Java and PHP are object-oriented languages. Advantages of the object-oriented programming are more evident the bigger a project and the more developers work on it. Using OOP reduces time and cost of software development, maintenance, and support.
Java is also a computing platform based on Java Virtual Machine and Java API. A virtual machine helps your application work faster and runs on different operating systems. PHP is usually not used in conjunction with words "computing platform" but it also has a virtual machine (Php 7 Zend Virtual Machine or Facebook's HHVM). The difference between Zend Engine and Java Virtual Machine is that the compiled code in PHP is usually not stored in separate files and the scripts are re-compiled on each execution (however, enabling opcode caching easily blur out these distinctions in performance).

PHP vs Java for WEB development
Both PHP and Java can be used for custom software development including web development. But few people use Java for startups. On the other side, PHP Laravel is widely used for startups.
"Small percentage of modern day web startups use Java"
It is always interesting to hear what other experienced developers think. Here are some quotes we gathered from the web.
'As a professional Java programmer, I've been trying to understand - why the hate toward Java for modern web applications? I've noticed a trend that out of modern day web startups, a relatively small percentage of them appears to be using Java (compared to Java's overall popularity).'
'Modern-day startups need to hit the market as soon as possible. They don't need to spend about six months in order to release their Java web application.'
'In my experience, Java for web applications is overkill for small applications. A simple blog with one database table hold blog entries, for example, could be done in something much simpler. I have usually seen Java do much better in much larger web applications (think banks and insurance companies) that communicate with a number of other systems (such as mainframe back-ends and databases and peer web-services background batch-processing systems... all in the same application). From what I've seen, the architecture of a JavaEE web application is just usually more than is needed for small/simple web applications.'
'This is true for Java EE, but now there is Play Framework that will make your Java web apps as lightweight and productive as Ruby on Rails.'
PHP vs Java for Healthcare
Let's now compare PHP 7 and Java for building healthcare web applications.
In healthcare, both PHP and Java is used.
As was mentioned in the USA-based CIO business magazine, "Java is popular for the creation of small to large embedded devices and is often used for the development of remote patient monitoring applications and diverse and robust sensors».
According to the CIO, PHP is still often used in the healthcare industry to create web-based secure Electronic Health Record management applications. There is a lot of open-source health software in PHP, for example, OpenEHR. It is rather popular with many reputable healthcare organizations.
PHP vs Java Salary
On average, salaries of PHP web programmers are lower than the salaries of Java web programmers.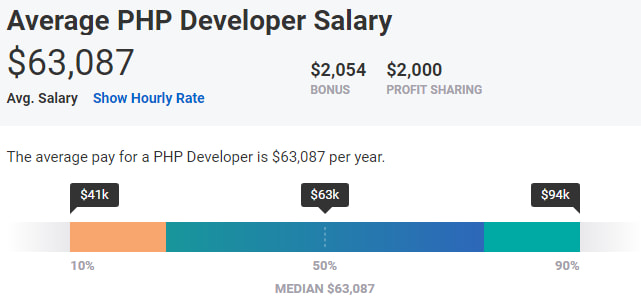 The average salary of a PHP developer is 63,087 $/yr. Source: payscale.com/research/US/Job=PHP_Developer/Salary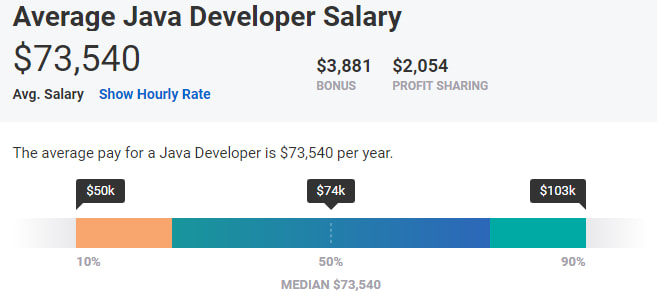 A Java developer earns an average salary of 73,540 $/yr. Source: payscale.com/research/US/Job=Java_Developer/Salary
PHP vs Java Popularity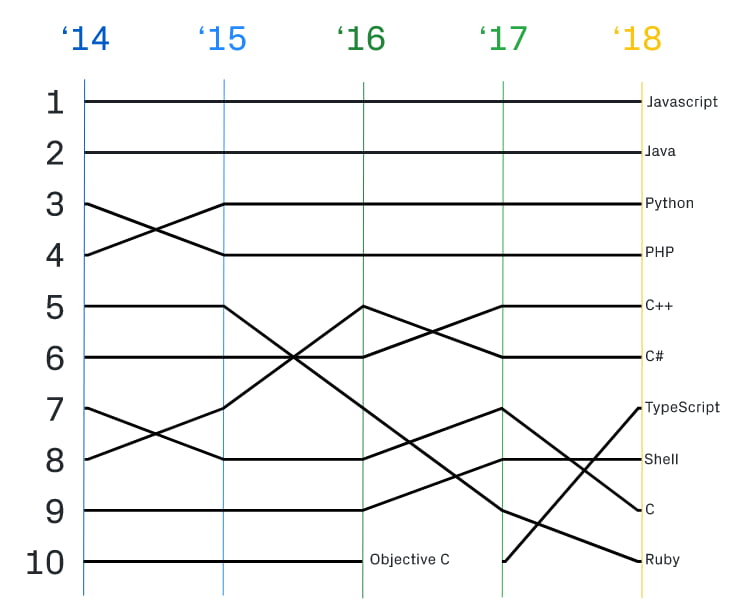 Java is the second most-used language on GitHub. Source: octoverse.github.com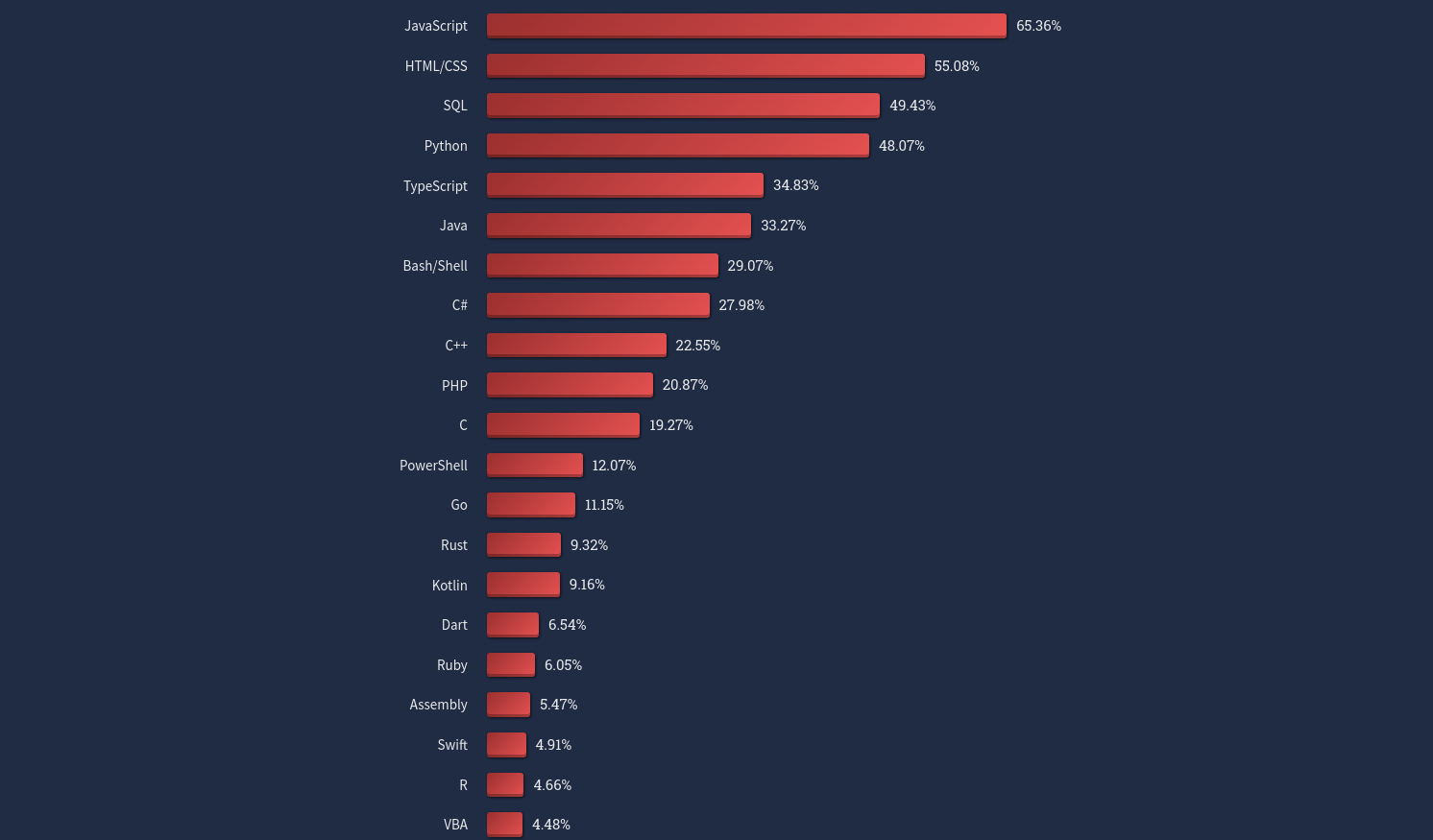 According to the "Developer Survey Results 2019", which was conducted by StackOverflow among over ninety thousand developers from all over the world, Java is used more often compared to PHP. Source: https://insights.stackoverflow.com/survey/2019
THE BOTTOM LINE
There are no technical difficulties in creating applications in Java or PHP for a highly experienced programmer. Finding a team of them is much harder.
Belitsoft has both PHP and Java teams. Therefore our company has resources to create PHP-based web applications as well as Java-based web applications.
Dmitry Garbar manages PHP teams for Belitsoft since 2004. His team has more than 10+year experience in creating complex and secure applications for different industries including healthcare (backend for web and mobile applications (Electronic Health Record management application), complex forms for lead generation platforms and SAAS platforms for insurance brokers (INSLY) and much more).
We use the modern approaches and technologies, including microservice architecture, Laravel 5 framework, PHP 7.
Microservice architecture lets you create scalable and easy maintainable backend. This is the newest trend which let you cost-effectively build enterprise level applications. Adopting Microservices allows you to write your software in different programming languages; so you could have some written in PHP and some in Java (if it is required).
Laravel is the best PHP framework to reduce development time.
PHP 7 is the most secure and fast version of PHP programming language.
We know how to optimize additionally PHP-based web applications and Laravel-based application.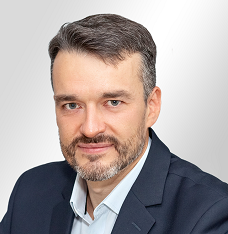 Written by
Partner / Department Head
"I've been leading projects and managing teams with core expertise in ERP, CRM, SaaS development in the Healthcare, Financial and other domains for 15 years."