ERP modernization involves updating and enhancing existing ERP software to incorporate the latest technologies, functionalities, and best practices.
This means transitioning from outdated systems to advanced, efficient solutions. The modernization typically includes migrating to the cloud, implementing innovative features such as streamlining processes, enhancing the system's scalability, flexibility, artificial intelligence and machine learning, and integration capabilities with other business systems.
If your legacy application lags, you need to upgrade it. The challenge is that as a business owner, especially without tech expertise, you don't know how to modernize legacy applications. Who's creating a modernization plan? Who's executing this plan? How do you find staff with the necessary experience or choose the right external partner? How much does legacy software modernization cost? Conducting business and technical audits helps you find your modernization path.

Dmitry Baraishuk Belitsoft's CTO on Forbes.com
When is the Right Time to Modernize Your ERP?
If any of these points resonate with your current situation, it might be the right time for ERP modernization. Unleash the power of next-level ERP while maintaining seamless core operations.
Benefits of ERP Modernization
The majority of enterprises are firmly on the modernization journey. On average, 72% are currently standardizing and consolidating their applications. Migrating applications to the cloud is another top modernization priority, according to 72%.
Increased Productivity
Integrating and automating various business functions leads to increased efficiency, reduced human error, and the ability for staff to focus on strategic tasks.
Its user-friendly interfaces make navigation and understanding easy, minimizing the need for extensive training.
Finally, the cloud ERP allows for accessible and flexible collaboration, further streamlining workflows.
Reduced Costs
Modern ERPs, especially those delivered as a SaaS, eliminate the high upfront costs of on-premises systems. They also automate many back-end processes, leading to further cost savings by reducing time and resource allocations.
For example, a modern SaaS ERP developed by Belitsoft specifically for a manufacturing company led to a 25% reduction in their operational costs.
Improved Data Visibility
ERP modernization significantly enhances data visibility by centralizing all business data into a single platform, facilitating a unified, comprehensive view of operations. This allows for better, insight-driven decisions based on a more complete view of operations and performance.
Seamless Technology Integrations
Cloud-based ERPs can integrate smoothly with third-party IT systems, enabling increased efficiencies in operation.
For example, integration with CRM tools under a modernized ERP, like in Belitsoft's FinTech CRM/ERP, improves customer service and satisfaction, potentially leading to increased sales.
Multilayered Security
ERP modernization bolsters security by incorporating robust data encryption, advanced access controls, comprehensive audit trails, timely system updates, and backup systems for disaster recovery.
Besides, modern ERP systems are designed to comply with various regulatory standards, supporting data protection and privacy.
Business Growth
ERP modernization fuels business growth by offering scalable solutions that adjust to the expanding needs of a company.
The real-time analytics and reporting abilities of a modern ERP system enhance strategic planning and decision-making, steering the business toward growth.
ERP Modernization Services by Belitsoft
By following this process, we can help you transform your ERP system into a powerful tool that increases efficiency, improves data visibility, and drives business growth.
Evaluation of Current ERP System State
ERP system audit. Thoroughly reviewing the current ERP system, examining software configuration, data integrity, and user access controls.
Business process mapping. Documenting and analyzing your existing workflows to identify potential bottlenecks, inefficiencies, or areas of improvement.
Gap analysis. Comparing your ERP system's current capabilities against your business needs and goals to identify functionalities that are missing or need enhancement.
Performance metrics analysis. Reviewing performance metrics of the current ERP to measure its efficiency.
User feedback collection. Speaking with system users (employees, managers) to understand their experiences, challenges, and needs.
Systems integration review. Assessing how well the ERP system integrates with other business systems and whether data flows seamlessly across systems.
Review of customizations. Detailed inspection of any customizations in the ERP system, as these may be areas of concern during modernization.
Security assessment. Reviewing the security measures and data protection protocols in place in the current system.
Report generation. Compiling a comprehensive report based on the evaluation, detailing the current system's strengths, weaknesses, and areas for improvement.
Development of an ERP Modernization Plan
ERP strategy planning. Outlining the successful ERP modernization plan, setting clear objectives and timelines for each step of the process.
Addressing gaps. Using the results from the gap analysis to guide the planning process, ensuring all identified gaps and inefficiencies are addressed.
Budgeting. Estimating costs associated with different aspects of the modernization process, aligning with the client's budget constraints.
Scalability consideration. Incorporating future growth and scalability into the plan by selecting technologies or opting for ERP migration that can easily expand and adapt to evolving business needs.
Risk management. Identifying potential risks and challenges during the modernization process, and developing contingency plans to address them.
Selecting ERP tools/platform. Choosing the appropriate ERP tools or platform that will provide the necessary features and functionalities, depending on the needs and scope of modernization.
Roadmap development. Creating a detailed roadmap that outlines the phases of implementation, timeframes, and resource allocation.
Collaboration with stakeholders. Engaging with key stakeholders, including employees, management, and IT staff, to review and refine the plan, ensuring it aligns with the business objectives and operational needs.
Plan documentation. Documenting the final modernization plan with explicit instructions, roles, timelines, and expected outcomes.
Implementation of ERP Modernization
Setting up the project management process. Using the right tools like JIRA, Trello, or Asana to track the progress of the implementation, assigning tasks, and maintaining clear communication.
Implementing new software. Depending on the modernization plan, this could involve upgrading the existing ERP system, integrating new modules or software, or a complete system overhaul.
Applying minimal disruption approaches. Implementing changes during off-peak hours, using phased rollouts, or other strategies to minimize the impact on day-to-day business operations.
ERP data migration. Migrating data from the old system to the new one, ensuring data integrity and completeness.
Ensuring system integration. Using middleware or other integration tools to ensure seamless data flow between the modernized ERP and other business systems.
ERP software testing and QA. Employing a variety of testing methods (unit testing, integration testing, user acceptance testing, etc.) at each stage to ensure the new modern system is functioning as expected and to identify and rectify any issues.
Iteration and improvement. Based on feedback from testing and former users, refining and improving the system iteratively to ensure optimum performance and user satisfaction.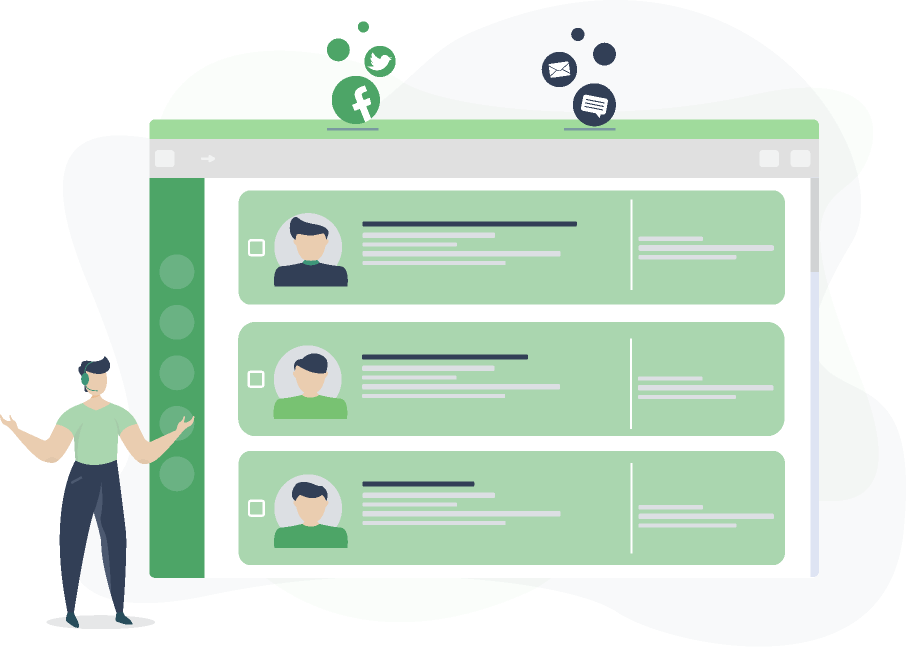 Post-Implementation Support and Maintenance
Regular ERP system updates. Utilizing update management tools to regularly patch and upgrade the ERP system, ensuring it remains up-to-date with the latest features and security measures.
Constant system monitoring. Employing software such as SolarWinds, Nagios, or Datadog for real-time system monitoring to detect and resolve potential issues before they impact vital business operations.
Performance metrics analysis. Regularly reviewing system performance metrics to ensure optimal operational efficiency.
Disaster recovery planning. Implementing and regularly updating disaster recovery plans to ensure business continuity in case of unexpected system issues or data loss.
Security maintenance. Continual assessment and enhancement of security measures to protect system data and maintain compliance with regulations.
Further ERP optimization. Regularly reviewing and adjusting system settings, workflows, and processes for continual improvement and optimization.
User training. Offering continual training with eLearning or in-person sessions to aid your team in adapting to system modifications or new features.
Frequently Asked Questions
ERP, which stands for "enterprise resource planning," represents software that businesses actively utilize to manage their daily business operations. This software offers a range of services, including accounting, inventory, HR, supply chain and risk/compliance management.
ERP software actively collects and consolidates information from different departments within your business into a centralized database. This enables leaders to effectively monitor the overall health and performance of the company. By integrating key business functions like finance, manufacturing, inventory and order management, customer communication, sales and marketing, project management, and human resources, ERP systems empower decision-makers to access department-specific data and perform in-depth analytics and reporting.
ERP implementations fail due to various reasons, including:
Setting unrealistic expectations without considering the practicalities of the implementation process.
Failing to embrace and adapt to the necessary changes that come with ERP implementation.
Key stakeholders lacking commitment and not actively participating in the process.
Inadequate project management skills and lack of competent project managers.
Neglecting to modify or align the Enterprise Resource Planning system with existing business processes, resulting in inefficiencies.
Failing to allocate a budget for complementary software that supports the ERP system.
Ignoring common best practices and lessons learned from previous successful ERP implementations.
The evolution of Enterprise Resource Planning (ERP) systems has been driven by technological advancements, changes in business models, and a greater need for efficiency and integration in business operations.
The term "Enterprise Resource Planning" was coined as these systems covered nearly all basic business capabilities and functions, including product planning, inventory control, order tracking, customer service, and human resources. The digital transformation led to further expansion of ERPs, integrating advanced features like Customer Relationship Management (CRM), Supply Chain Management (SCM), and Business Intelligence (BI), and facilitating web-based applications.
Currently, modern ERP systems incorporate new technologies like artificial intelligence (AI), machine learning, and the Internet of Things (IoT) to automate manual processes further, provide predictive analytics, and enhance user experiences. The core aim of ERP systems has persistently been to merge various functions into a unified system to optimize efficiency.
Companies engage in ERP modernization to address inefficiencies, seize new business opportunities, and leverage advanced ERP technologies and functionalities. They move to cloud ERP systems with more tech options and greater choice than old on-premises solutions. Cloud ERP systems are cost-effective and offer easy web access.
Statista predicts that the global cloud ERP market will experience an annual growth rate of 13.6% and achieve a value of $40.5 billion by 2025. This growth is fueled by integrating artificial intelligence (AI) and, specifically, machine learning, which enhances business processes, generates valuable insights, and enables personalized customer interactions.
Companies opt for their legacy ERP modernization for several reasons.
First, they opt for new ERP environments when it becomes the only viable solution to address their organization's problems effectively.
Second, during a merger or acquisition, if the new parent company already has ERP software in place, the acquiring organization adopts the new system.
Last, when a company and its business processes outgrow its current ERP software and require a more scalable solution to support its expanding operations - it seeks ERP modernization.
Recommended posts
Belitsoft Blog for Entrepreneurs