Belitsoft's Symfony web developers have years of experience in Symfony application development for clients globally – the USA, Western Europe, Israel and other countries. Our top Symfony development company has a deep expertise in building advanced web applications for the specific needs of our clients using a leading open-source PHP framework Symfony. Contact us today and hire Symfony developer for your project's development.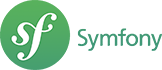 Popular Symfony Development Services
Symfony is a standardized and professional PHP framework that is used by Symfony programmers to create powerful and dynamic web applications. Symfony is a set of PHP components, a leading open-source web application framework that facilitates and speeds up the development process due to its MVC (Model-View-Controller) structure and generic modules. The framework gives us a possibility to manage the code efficiently, and also to create and maintain any advanced PHP web application.
Why choose Belitsoft's Symfony2 developers
Belitsoft offers best Symfony developers to provide fast and cost-effective PHP web application development. While building a new software product, our expert team aims at providing fast performance and rich functionality. Our Symfony experts deliver high-quality web applications that drive users' engagement. Our best Symfony specialists possess a variety of skills and other modern technologies and create highly scalable and innovative web applications.
Outsource Symfony developers from Belitsoft to cut your web development costs by half and more.
The Quality Management System of Belitsoft covers design, development, testing, and technical maintenance of Symfony-based software and meets the requirements of Din EN ISO 9001:2008.
Quality of software developed at Belitsoft is compatible to ISO 9001 standards.
Belitsoft provides 6+ month warranty with SLA (Service Level Agreement) for the developed projects.
Hire our PHP Symfony developer to get an award-winning web solution that will increase the efficiency of your business and help you reach your strategic goals.