On May 7, 2009 Belitsoft software development company became the resident of the Belarusian Hi-Tech Park.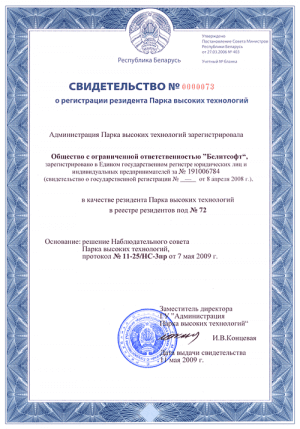 This important event opens new prospects both for the company and our customers. Now Belitsoft has the access to the Park's intellectual and engineering resources. Using them we leave high skills level and provide our clients with better services.
Currently there are over 80 Belarusian and foreign residents at the Park.
The Belarusian Hi-Tech Park provides to its residents such privileges like exemption of the following dues and taxes:
Dues and taxes to the state budget and non-budgetary funds;
Income tax;
Value added tax;
Customs dues and VAT when the residents import hardware, firmware necessary for their activities in the Hi-Tech Park;
For foreign legal entities without a permanent Belarusian representative office the rate of income tax on the dividends, debts, royalty and licenses paid by the residents of Hi-Tech Park is 5% in case no other, more beneficial privileges are stipulated by international agreements of the Republic of Belarus;
Individual income tax for Hi-Tech Park residents' employees has a fixed rate of 9% from the salary received.
The Belarusian Hi-Tech Park was founded on September 22, 2005 when the President of the Republic of Belarus signed the Decree On the Hi-Tech Park. The Decree claims boosting the competitive power of the Belarusian new and high technology-based sectors, developing modern technologies and expanding their exports, as well as attracting to the sector both Belarusian and foreign technologies.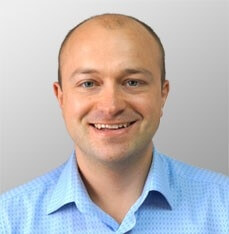 Written by
Co-Founder and CEO
I manage key operations and create strategic partnerships at Belitsoft.












Let's Talk Business
Do you have a software development project to implement? We have people to work on it. We will be glad to answer all your questions as well as estimate any project of yours. Use the form below to describe the project and we will get in touch with you within 1 business day.