We are trying to be the best .NET development company and successfully implemented projects of different complexity and for various industries. Our best .NET developers are always aware of the latest trends of Microsoft production to provide our customers with effective business solutions.
.NET applications development
Desktop app development for Windows OS
Integration of .NET products and technologies
.NET is a library of code that .NET languages can talk to (.NET supports multiple programming languages). ASP.NET is the portion of the .NET library used for making websites. ASP.Net web development is categorized in two 2 types: ASP.NET Web Forms development (suitable for small to mid-scale projects) and web development using ASP.Net MVC Framework (for large enterprise applications). Custom software development based on .NET technologies is one of the priority areas at Belitsoft. Belitsoft is capable of .NET applications development, Internet and Intranet-oriented websites design and deployment, robust and multi-functional web applications creation.
.NET Technologies We Focus on: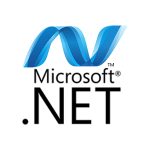 .NET Framework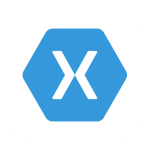 Xamarin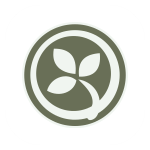 Orchard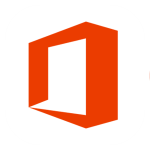 Office365
Our 50+ Microsoft Net development team (talented project managers, business analysts, dotNet developers, QA and support engineers, system administrators) are ready to share their expertise. Our .NET software developers will make a realistic roadmap for the implementation of your ideas and will deliver a product matching your business goals.
Our top Net developers have up to 11 years of dotNet programming experience in the area and gained an official Microsoft certification. To receive the official MCSD: Web Applications status certificate our coders successfully passed 3 exams: Programming in HTML5 with JavaScript and CSS3, Developing ASP.NET MVC Web Applications and Developing Microsoft Azure and Web Services.
Belitsoft .NET programming company is an official Microsoft Gold Partner Application Development Company since November 2015. Our status is the highest level of partnership and reflects not only the highly qualified staff and software quality of Belitsoft, but also proves the significant experience as a Net app development company.

Belitsoft Is Featured Among 20 Most Promising .NET Development Solution Providers by CIOReview.
Hire ASP.Net programmers at Belitsoft because we are capable of working on small and big projects with over 500 man-months. Our Microsoft Net application development company has long-term clients who ordered custom ASP web development and now receive technical maintenance and customers' support services for the developed products.
We have big experience of .NET development including ASP development: web applications, web portals, custom SharePoint-based solutions for EDMS and eLearning, applications for Office 365, etc. See our selected .NET case studies.
Each custom solution receives support during a warranty period. Belitsoft .NET software development company provides 6+ month warranty with SLA (Service Level Agreement) for the projects developed by our .NET / ASP developers and on-demand prioritized support - so you will never be alone with your problems.
Outsourced .NET application development using dedicated teams and flexible cooperation conditions shortens time-to-market period and grants in time and within budget delivery.
Our clients trust us and value all the range of services we provide from consulting to product development and maintenance. See our testimonials.
Our offshore .NET developers can significantly reduce your development costs.
Hire .NET developers at Belitsoft to get significantly shorten adaptation period after a new solution has been integrated into software environment of your company.
Let's Talk Business
Do you have a software development project to implement? We have people to work on it. We will be glad to answer all your questions as well as estimate any project of yours. Use the form below to describe the project and we will get in touch with you within 1 business day.