One-half of unsuccessful projects are related to ineffective communications and this translates to US$75,000 that are at risk for every US$1 million spent on the projects, according to the business research from The Project Management Institute (the US nonprofit professional organization for project management, 480,000+ members). A company is not only risking funds, but also it is risking project success rates.
However, the study finds that only one out of four organizations can be described as a highly-effective communicator, the others have difficulty communicating with the appropriate level of clarity and detail and in the appropriate language to all stakeholders.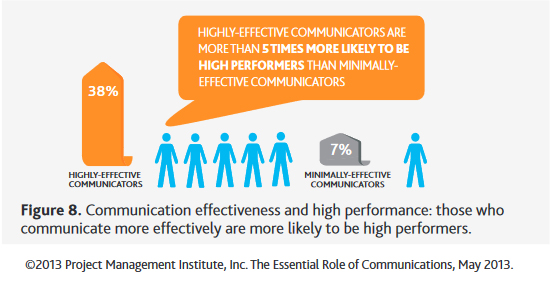 Business owners speak the language of money, they want to know «yes or no», «hard numbers». They are more focused on the «cost and benefits» and «business value». Programmers speak about issues such as «browser inconsistencies», «responsive Web design», and «encryption key authentication». They need detailed technical requirements describing the business functionality to estimate cost and time frame properly.
The staff of a good offshore software development company is not just well versed in topics such as .NET, Java, PHP, HTML5, CSS3, JS, SQL, XML, JSON, IDEs, APIs and so on, but also can explain how to use them to help meet the business goals of its clients. Such staff is often called business analysts or technical project managers or team leads.
'It means that a good offshore software development company should provide clients with the efficient staff with great communications skills, technical background and a problem solving client-oriented outlook.'
What is like to communicate directly with developers with and without seasoned expert who can translate business needs into technical requirements?
Alex Turnbull (CEO of Groove, Newport, the USA) shares his experience about language challenges he faced as a non-tech founder:
I was lucky to team up with one of my best friend - developer who had just left Yahoo! and agreed to join me. Before he got started, I tried to sit him down and explain all of the features and functionality I imagined our app would have. After about five rambling minutes, he stopped me. "We can't build from a list," he explained. "Let's organize your thoughts and map this out so that we know what it'll look like first." I started to draw sketches. And then those turned into wireframes. And finally, I learned how to use Photoshop and built mockups of the app. It bridged the gap between the thoughts in my head and my cofounder's understanding of them, which meant that we saved a lot of time on changes and iterations early on. And while these days I've ditched Photoshop and switched to Balsamiq for mockups, it's still my favorite way to show our team exactly what we need to do….
Early on at my second startup, we were trying to build a login page for our customers, and it was going…poorly. "The form needs to be bigger, and we need fewer navigation links," I emailed our development lead. "No problem," he'd say. And an hour later, I'd get a new version with a too-big form box and critical links missing from the header. We had been dancing this dance for days; me flat-footedly asking for vague changes, and him dutifully matching my steps. That afternoon, we had a long discussion that was incredibly helpful for me. I learned the importance of giving clear, thorough feedback. Now, instead of "fewer navigation links," I might say "let's remove the About, Contact and Features links, and increase the size of the form submit button by 20%." Things move a whole lot smoother".
The user of Reddit (networking service with headquarters in San Francisco, the United States) with ChiefMaster nickname notes that he works hard to close communication gaps with his programmer:
I'm a non-technical founder. I have a full-time developer that works for me and we work really well together. A lot of why we work together is we communicate well. Here's some general advice: […] one of the most frustrating things for a developer is when the schematics are constantly changing or if the expectations aren't clear. It makes my brain hurt, but I try to write out/draw out in as much detail as possible what I want to avoid any confusion. As more of a creative/sales person this relies on skills that don't come naturally to me so it takes a concerted effort to be really clear, but it makes things MUCH easier for the developer and also helps the timeline. As a point of consideration, most large organizations have "translators" that help non-technical and technical people communicate more effectively.
A qualified expert can handle all described above issues in an easy and convenient for the client way.
Belitsoft is an offshore software development company that operates since 2004. We successfully provide software development services (software development, software testing &QA, software maintenance, dedicated teams).
Our highly-effective project managers deliver custom projects to companies both large and small.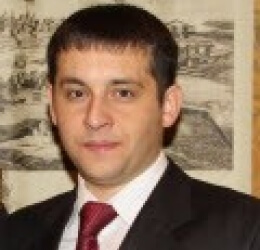 Senior technical Project Manager Dmitry Baraishuk is working with us since 2005. He began his professional career as a software developer. Now he is responsible for managing several projects, controlling development processes and creating new teams. During his career in IT, he efficiently solved marketing, sales, technical, managerial issues and leaded successfully TOP company projects. He has strong training and coordination skills, also ability to work with parallel assignments simultaneously keeping good quality and delivering on time.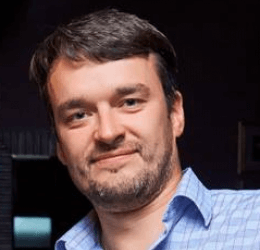 Senior technical project manager/Business Analyst Dmitry Garbar is working with us since 2007. He started his career as a software programmer. Currently he manages several types of projects, including fixed price and Agile. His team usually consists of 10 in-office developers, designers, html coders and a number of distributed non-staff members. He is strong-willed, keeps a very tight rein on all processes and provides high-quality software products on time.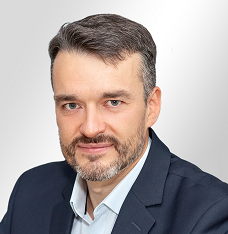 Written by
Partner / Department Head
I've been leading projects in Healthcare, Financial and other domains for 14 years.












Let's Talk Business
Do you have a software development project to implement? We have people to work on it. We will be glad to answer all your questions as well as estimate any project of yours. Use the form below to describe the project and we will get in touch with you within 1 business day.