The Forbes expert with 17+ years in eLearning, Belitsoft's CTO, shows how the LXP helps businesses discover skills gaps across the company, address them by providing properly recommended content, analyze learning outcomes, and improve learning efficiency.
To illustrate how an LXP resolves typical learning challenges, we'll use two robust fully-functional LXPs by Degreed and Belitsoft.
Challenge 1. What to teach?
The primary goal of continuous learning is addressing skills gaps by upskilling employees.
However, business and HR leaders often lack full visibility of what set of skills the employees master and don't measure what skill levels they have. Without this data, they aren't able to timely reveal skills gaps and make data-backed decisions about what to teach for addressing them.
LXP-based Solution: Reveal skills gaps to decide what to teach
Teaching should start from discovering skills gaps, which is the difference between current skills and target skills.
For that, the company creates a skills matrix where they describe which abilities and knowledge should correlate with every skill level.
Having the skills matrix, the company can set up target levels for each position to benchmark the expected competencies for their teams.

An example of applying the skills matrix for skills assessment. The manager or educator sets up a Target Level of mastering the Big Data Analysis skill for a position of a Data Scientist. The corresponding requirements are previously determined for each level
To discover a skill gap, the current skills of each employee have to be assessed. It can be realized in different ways:
by AI-powered assessment tool that is getting popular in Talent Management;
there is a certified examination made up by the company or a content provider;
otherwise, employees themselves or their mentors do the self-assessment.
For example, a Data Scientist with the current level 3 in Big Data Analysis can open the position of Data Scientist and see the Target Level and the series of skills that are obligatory for the position.

Here you can see the current skillset of a Data Scientist. The competency in Big Data Analysis is self-assessed, the current Skill Level is 3 . The target level for a Data Scientist position requires level 5 in Big Data Analysis, which reveals a skill gap for the employee with skill level 3
Thanks to the skills matrix, the skills gaps can be measured and analyzed not only on an individual level, but also on a company level. All the information about current skills of employees across the company is gathered in a single analytical dashboard. Thus, managers or educators can see which skills gaps the company faces.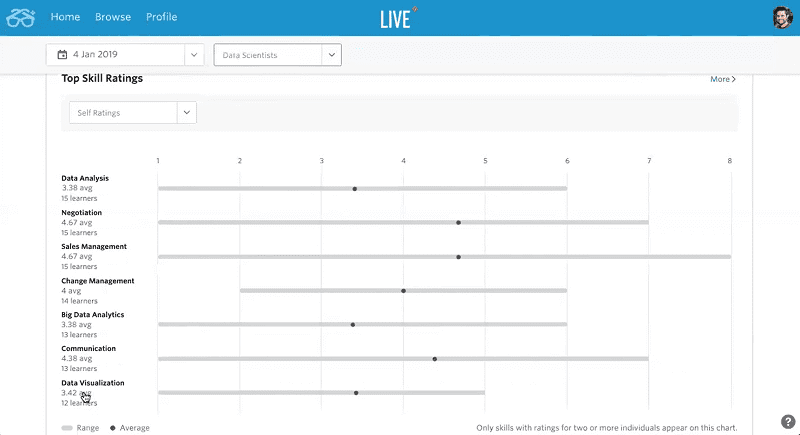 An analytical dashboard showing that the current level of the Data Analysis skill of employees across the company is 3.38, which is far below the Target Level 5 and testifies the existing skills gap
The goal of learning through the LXP is to close this gap by upskilling employees.
Challenge 2. How to teach?
Traditionally, L&D managers or educators offer one-size-fits-all content with a strict, predefined learning path for all employees. Such an approach may not take into account learner's interests, current skills level, and individual learning goals.
Besides, the businesses have to manually update their learning library, spending extra resources on it regularly. Otherwise, the content quickly gets out-of-date and dull, leading to low engagement and poor learning outcomes.
LXP-based Solution: Create a learning path with individually recommended content
To properly address the revealed skills gaps, it's time to create a learning path with the properly recommended content.
Once an employee enters their own profile page, they can see a learning plan assigned to them by the company to develop the target skillset.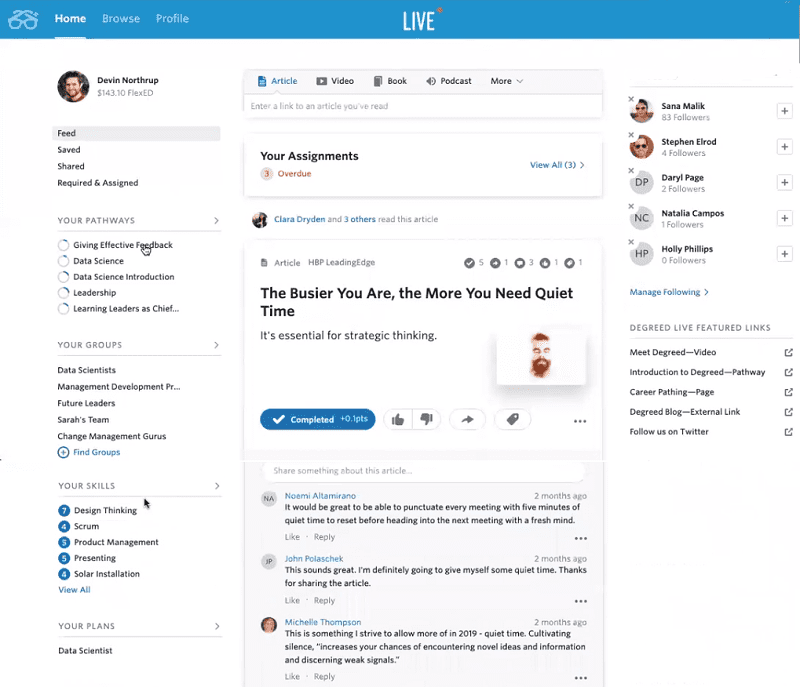 An example of a learner profile in the LXP, illustrating Your Plan that has been assigned to master the necessary skills and Your Assignments. The profile may also contain learner's achievements, current skills, recommended content, and other learning details
Instead of passing the entire learning process from a zero level, the LXP suggests the employee finding the appropriate content based on their current skill level.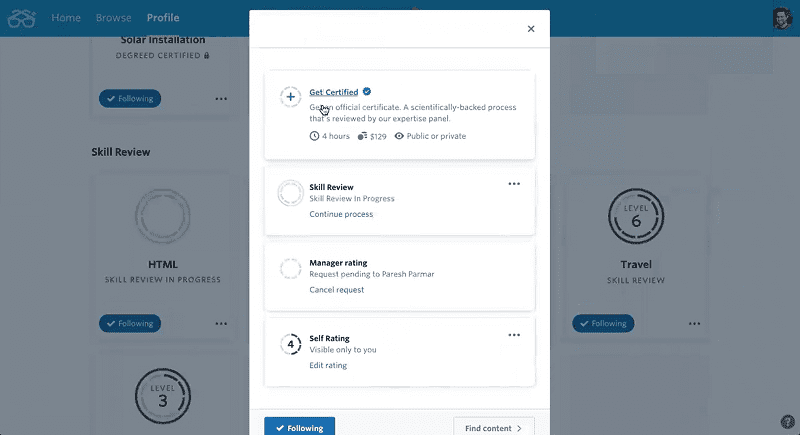 An interface shows that an employee has chosen a skill to master. Based on self-assessment, which gives Skill Level 4, the LXP suggests finding appropriate content by clicking the Find Content button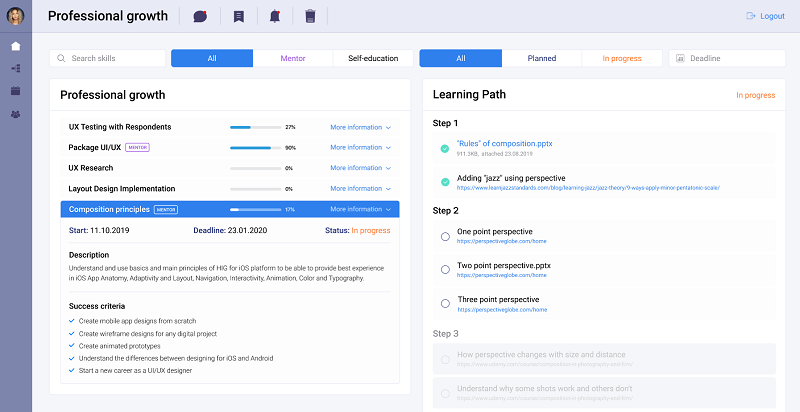 Once a learner selects and enters a course, they see a detailed learning path and start learning. When going through the course, the current progress is automatically calculated and shown to a user
After completing a learning path for mastering a certain skill, an employee returns to the skill assessment. Depending on an LXP, there might be different assessment methods. The most popular and demanded one is a test or exam with certification as a reward.
Challenge 3. How to measure results?
To track the learning process and outcomes, HR and L&D managers or educators regularly create tests or arrange interviews. The process is based on manual work, which consumes a lot of time and implies the risk of biased assessment.
On top of that, without real-time automated analytics, business leaders don't see how many employees are learning, how fast skill gaps are reducing, who are the top performers in their company, and many other useful metrics. As a result, top managers cannot make timely and data-backed decisions about further learning activities.
LXP-based Solution: Automate the tracking of learning progress and outcomes to make data-backed decisions
By tracking the learning progress and outcomes, L&D managers and educators can use it to identify top and low-performing learners objectively. Having such data can be used to see who has best mastered new competencies and can be promoted, and who needs assistance or follow-up.
An example of a report where all employees are assessed separately for each hard skill, and where a manager can see top performers and those who need control
Company managers and educators can also analyze if a skill gap is getting less across the company by getting skill rating analytics.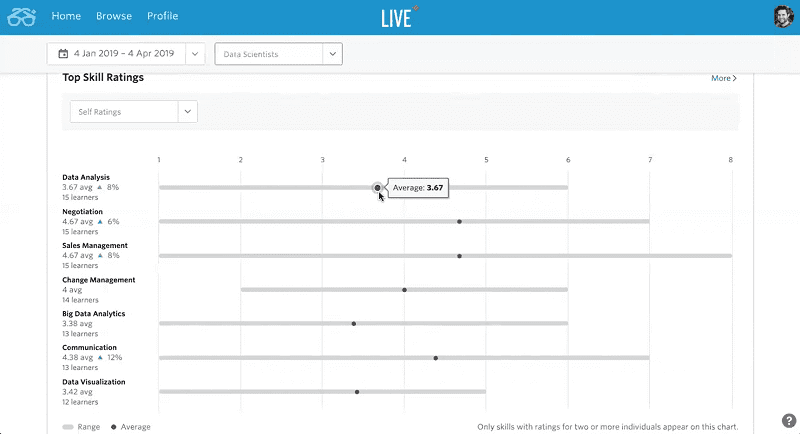 An example of a dashboard with learning results for 3 months, showing that the Data Analysis skill across the company has improved by 8%, with the current average of 3.67
In addition, the company management can get insights about the learning process from multiple other aspects. For example, how many employees are active learners, how many courses are used for learning, which content is most popular, and many other useful metrics.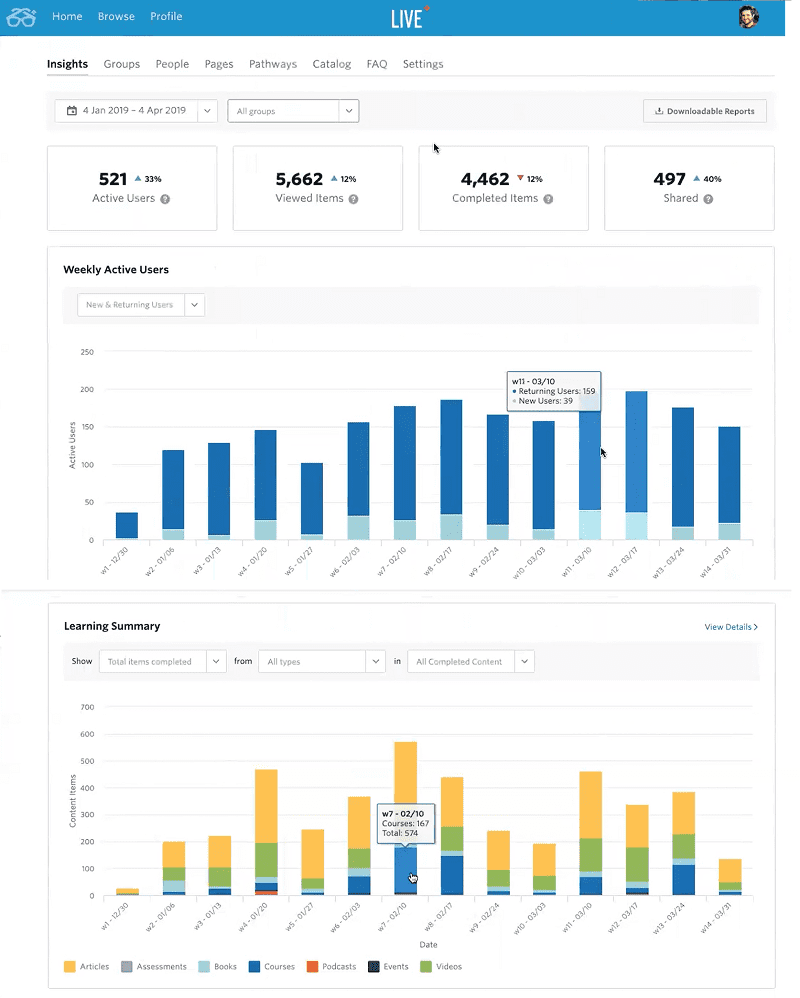 An example of an analytics dashboard with insights about the learning process overall
Challenge 4. How to improve results?
Most learning programs are considered successfully completed after finishing the course, without further analysis of whether the learning process has been useful and engaging, and whether employees feel satisfied with the experience. As a result, employees don't feel motivated to start training new skills, the skill gap across the company grows, and investment in training doesn't bring expected outcomes to business.
LXP-based Solution: Keep high learners' engagement to accelerate the adoption of new knowledge
What would you do in case the learning performance tracking shows poor results, or you want to improve the learning outcomes even more? Think, how engaging is the learning content that your company offers?
Learners' engagement is critical for the success of learning. That's why LXPs include not only courses assigned by the company, but also learning based on employee's personal interests. That's one of the differences between LXP and LMS.
The LXP can both import the internal learning content from the company's LMS and integrate external content providers, such as YouTube, TED videos, Google podcasts, and others via xAPI. (xAPI retrieves records from external sources and aggregates them in a learning record store – LRS. xAPI is compliant and widely used by the top LMSs, such as Moodle, Blackboard, Docebo, Learndash, etc.).
Mixing internal and external content makes an LXP a perfect solution to the issue of the up-to-date content shortage that is typical of an LMS.
Microsoft General Manager of Enterprise Corporate Learning, Alessandro Giacobbe, confirms the profitability of integrating LMS and LXP, stating that there is no point in replacing LMS as it's critical for compliance and professional development; instead, their aim is to provide employees with the broad learning catalog by uniting LXP and LMS. To illustrate, it can be a Sharepoint-based LMS and Microsoft Viva, which also seamlessly interact with Microsoft 365 and Teams, turning into a holistic learning solution.
Anyway, whether you use a standalone LXP or its combination with LMS, here are a couple of features that increase employees' engagement when applied in the LXP.
AI-based content recommendations
Based on data about an employee, their learning performance, interests, and learning paths, the engine powered by
Artificial Intelligence
finds patterns and makes predictions about learner's interest and recommends the relevant content
Content recommendations based on learner's personal choice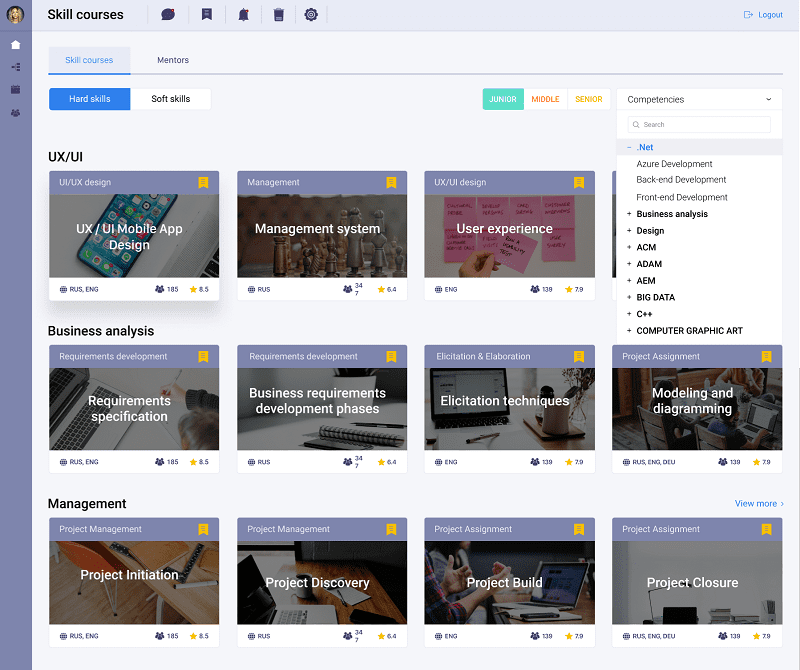 To find out what content to recommend you, the LXP asks a learner to define their interests, current level, content preferences, and learning goals
Interactive Chat-based Learning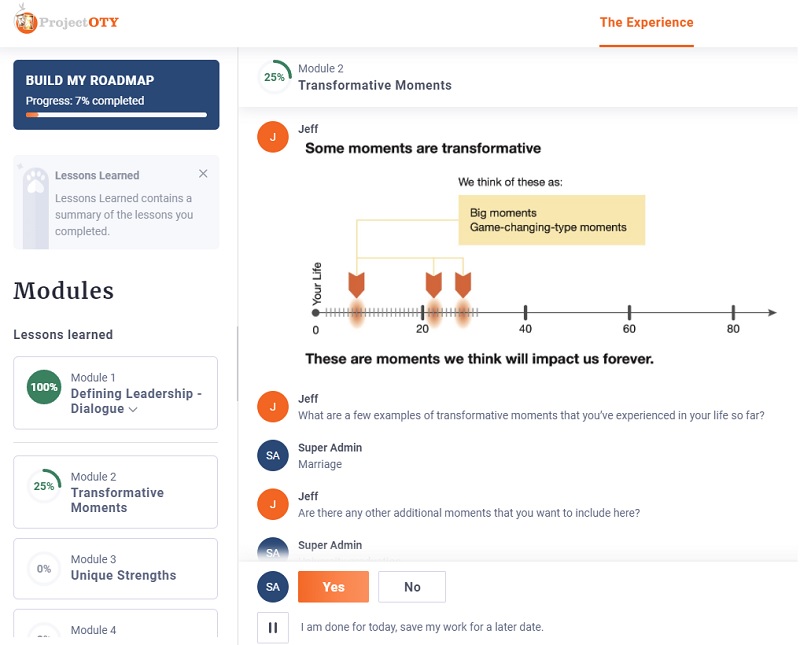 An example of an interactive chat-based learning model when a learner interacts with a chatbot as a virtual tutor in the form of a dialogue
Social learning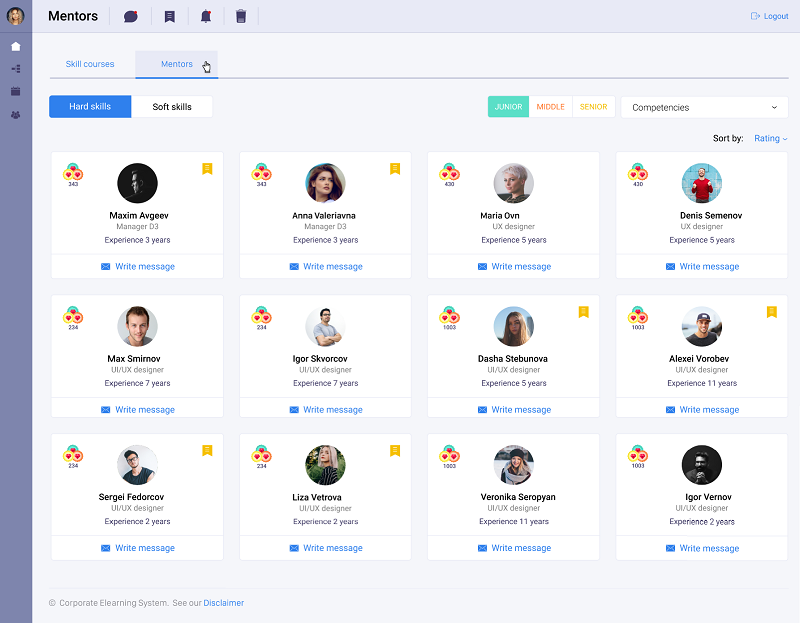 An example of LXP where employees choose mentors to communicate, exchange knowledge and content. There is also a possibility to turn on a feed like in social media with public comments, talking with peers, etc.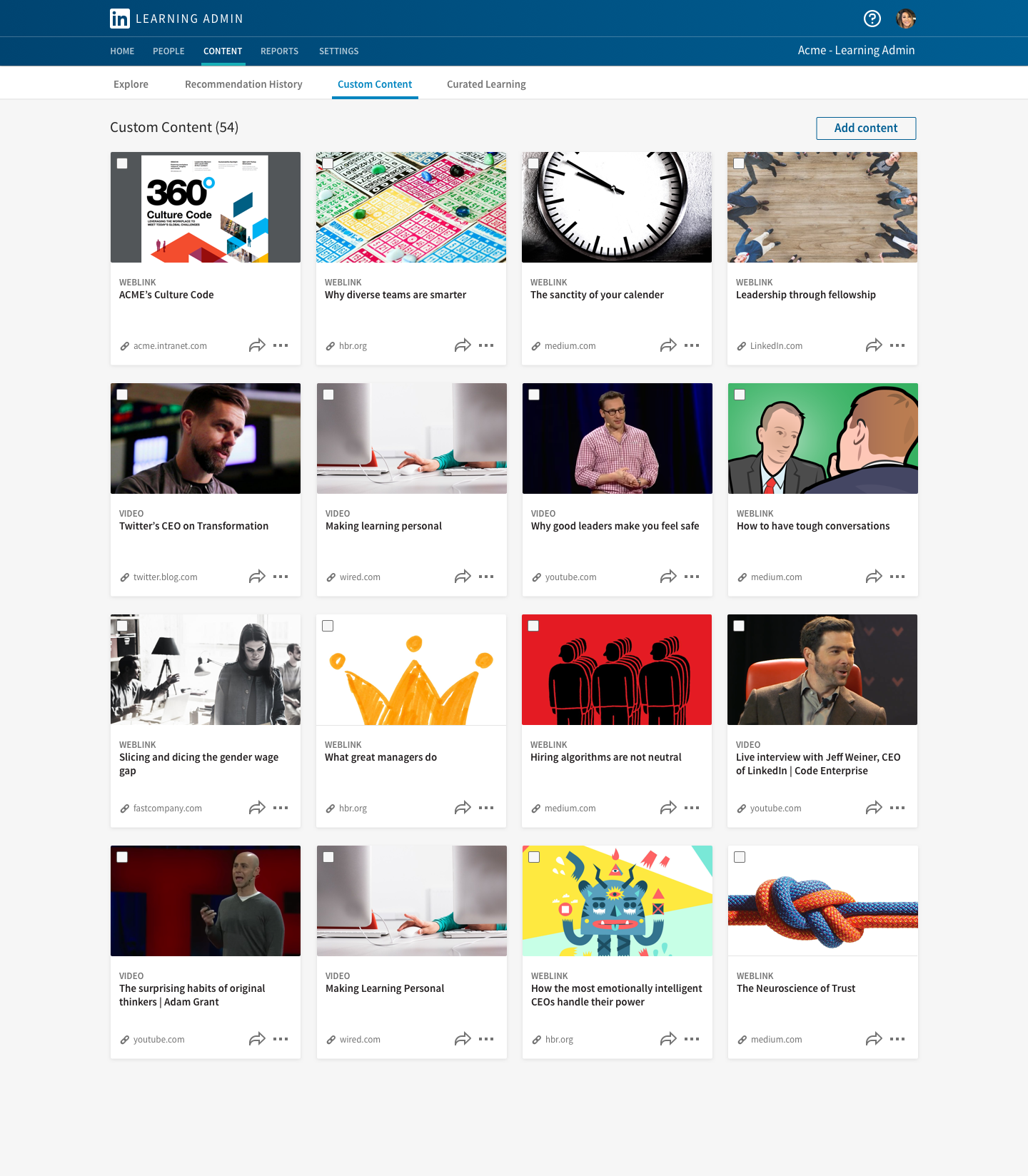 Students recommend external materials for each topic. After being approved by an Admin, new materials are added to the course. It makes the LXP a self-growing and replenished system
GET FREE CONSULTATION from the Belitsoft team that knows how to resolve eLearning challenges by building a custom LXP or customizing your existing software for upskilling employees.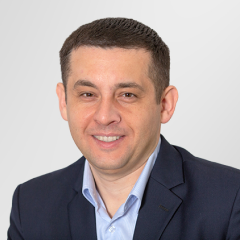 Written by
CTO / Department Head / Partner
Recommended posts
Belitsoft Blog for Entrepreneurs
Portfolio
Portfolio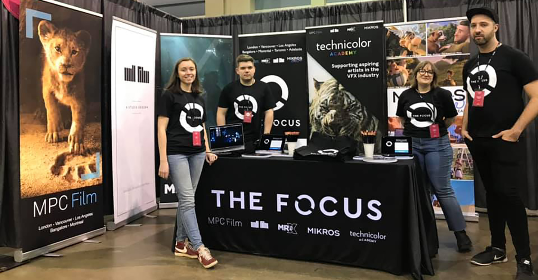 Technicolor SA is a global corporation with over 100 years of market presence. It provides various services in video pre-production, production, post-production, and distribution. Technicolor has a team of 17,000 people across many locations around the world, including the United States (Los Angeles), Europe (Paris, London, Berlin), Canada (Montreal, Toronto), Australia (Adelaide), and India (Bangalore).