Healthcare dashboards allow healthcare organizations, including providers and payers, to gain deeper insights into their data by drilling into trends and Key Performance Indicators (KPIs) related to patients, providers, operational departments, clinical records, and finance. A healthcare dashboard offers users a real-time graphical display of their healthcare KPIs. It enables medical institutions to measure and compare metrics, such as patient satisfaction, physician allocation, Emergency Department Wait Times, and occupied bed count. This tool aids in improving operational efficiency, resulting in better outcomes and more intelligent decisions.
Executive KPI Dashboard
Numerous measures are now publicly reported, many of which are directly linked to reimbursement and are considered critical. It can be challenging to prioritize what to work on next and respond to constantly changing needs while having fixed resources to improve patient experience, reduce the cost of care, and improve population health.
The Executive KPI Dashboard is designed for viewing and understanding quickly the most critical KPIs. It is vital to understand the performance clearly and focus the efforts where it's possible to maximize returns.
This dashboard accelerates information sharing and provides a scaffolding to automate the collection of critical data elements and unify analytics across multiple platforms.
The Executive KPI Dashboard accomplishes this by using a consistent, simple, and easy-to-understand visualization of the most critical measures. A quick glance at the dashboard shows the state of dozens of KPIs, including the number on each bar, performance against the benchmark, trend over time, and most recent performance. Users can drill down to a linked dashboard to learn more or access reference material, such as an internal wiki page. Additionally, users can view performance through a statistical process control chart, with signals for particular cause variations automatically highlighted.
Executive KPI Dashboard. Tableau
Hospital Performance Dashboards
A hospital's admissions can be monitored by department, comparing the number of doctors and average wait time. Such monitoring can facilitate determining the necessary resources required to run each department.
Additionally, tracking patient satisfaction provides a means to measure both the performance of doctors and the overall quality of each division.
Establishing a relationship between the user and the dimension allows control over which divisions are visible to which user sdue to security reasons.
Hospital Performance Dashboards. Sisense
Dashboards for Patient No-Show Data Analysis and Prediction
One common issue in outpatient practices is patient no-shows and late cancellations, which lead to decreased revenue for the practice, and longer wait times for other patients.
Our aim is to increase patient attendance and reduce last-minute cancellations, to make more patients being seen by healthcare providers.
We could use analytics to predict when patients may not show up or cancel at the last minute, allowing us to take a proactive approach to reduce these occurrences.
To achieve this goal, we need to identify the breakdown of appointments by various patient characteristics, and then predict which patients are more likely to cancel, and schedule appointments accordingly. As a simple prevention measure, we can also implement tailored appointment reminders.
Business Intelligence Dashboards for Healthcare. Sisense
Business Intelligence Dashboards for Healthcare. Sisense
Business Intelligence Dashboards for Healthcare. Sisense
Business Intelligence Architecture for Healthcare
Entities Relationship Diagram: Fact Table and Dimensions Tables. Sisense
Insurance Claims Dashboards
To maintain profitability, insurance companies must continuously monitor the claims made under their various policies. This allows them to modify premiums for policies with high claims ratios or introduce new policies to reduce premiums for their clients.
Additionally, identifying the number of claims per customer or policy can help insurers offer cost-effective premiums that benefit both the customers and the company.
The insurance analytics dashboard plays a critical role in achieving these objectives.
Insurance Claims Dashboards. Sisense
Insurance Claims Dashboards. Sisense
Insurance Claims Dashboards. Sisense
Example of KPI Architecture. Sisense
Example of Data Modeling. Sisense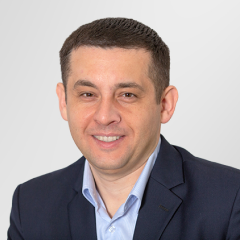 Written by
CTO / Department Head / Partner
Recommended posts
Belitsoft Blog for Entrepreneurs