Let's get straight into the numbers. 10 percent increase in spending for training leads to a 8.5 percent increase in productivity. At the same time, a 10 percent increase in spending on capital expenditures gets only 3.8 percent in productivity.
'Let us never consider ourselves finished nurses. We must be learning all our lives.'
Florence Nightingale
Let's get straight into the numbers. 10 percent increase in spending for training leads to a 8.5 percent increase in productivity. At the same time, a 10 percent increase in spending on capital expenditures gets only 3.8 percent in productivity.
The data is taken from a study by professors Robert Zemsky and Susan Shaman of The University of Pennsylvania, who researched 3,200 US companies.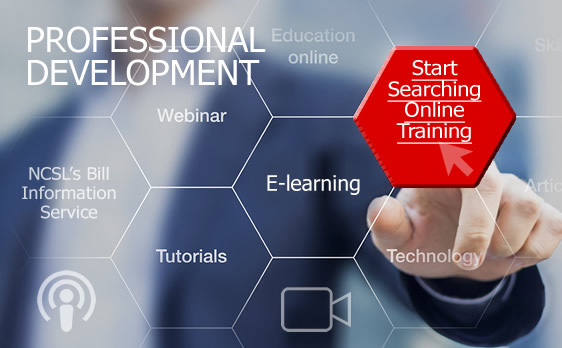 Source:keesler.af.mil
Therefore, from the employers' perspective, it proves to be effective in terms of company development. Employees, in turn, grow as professionals. Besides, it is obligatory for some fields to have the designated number of hours per year devoted to improvement professionally.
The system of professional learning is very complex and varies depending on the profession and the territory.
For instance, Arkansas teacher must complete 60 hours of professional development activities each year.
Nurses in the USA and Canada have to show so-called "continuous competence" to maintain professional education, and it requires the certain number of credits from regulatory authorities.
In this article, we will speculate on how E-Learning could help with professional growth, and what features are obligatory for the professional development software.
We will also try to come to conclusions, which aspects should benefit employers the most, and how they can come handy to the learners.
After that, we will go through several case studies of existing software to form a general opinion on how it should look and function.
Classic Professional Development
A wide range of people of different professions and occupations are involved in passing some professional development courses from time to time. Among those professions are teachers, military officers, nurses, lawyers, real estate agents, barbers, and even babysitters.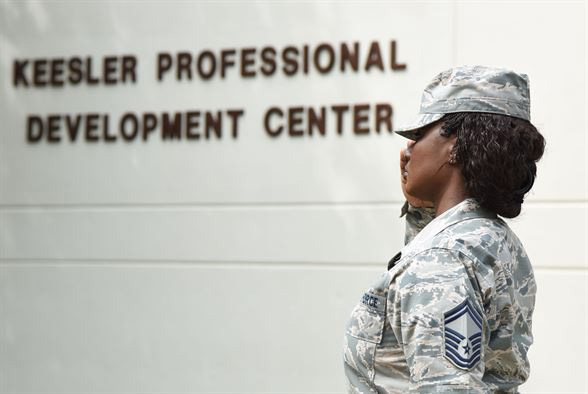 Source:keesler.af.mil
The goal of those who participate in professional development is obviously, self-improvement to master the profession, and fulfilling a moral (and sometimes regulatory) obligation to maintain professional competence.
In simple words, it is the form of education for those who've already mastered their profession to some extent but want some more improvement in their occupation.
EdX, one of the biggest educational platforms out there, defines Continuing Professional Development (CPD) as " the process of identifying skills, knowledge, and experience gained while working, then tracking, documenting and applying that progress throughout a career."
Florence Nightingale has written the following:
'Let us never consider ourselves finished nurses. We must be learning all our lives.'

Despite being more than two hundred years old, this quote is still relevant in today's ever-changing environment of… well, the US healthcare system, for that matter.
Constant development is required for many other industries as well.
Turning It All Digital
The journal Home Health Care Management & Practice has conducted an academic study among 640 home healthcare nurses. Ph.D. Ben Butina made the analysis of the study and formed some best practices for E-Learning designers.
We went further, and based on those recommendations for E-Learning designers, have built a list of certain functions that should be provided by the CPD organizer in order to deliver the course in a proper manner.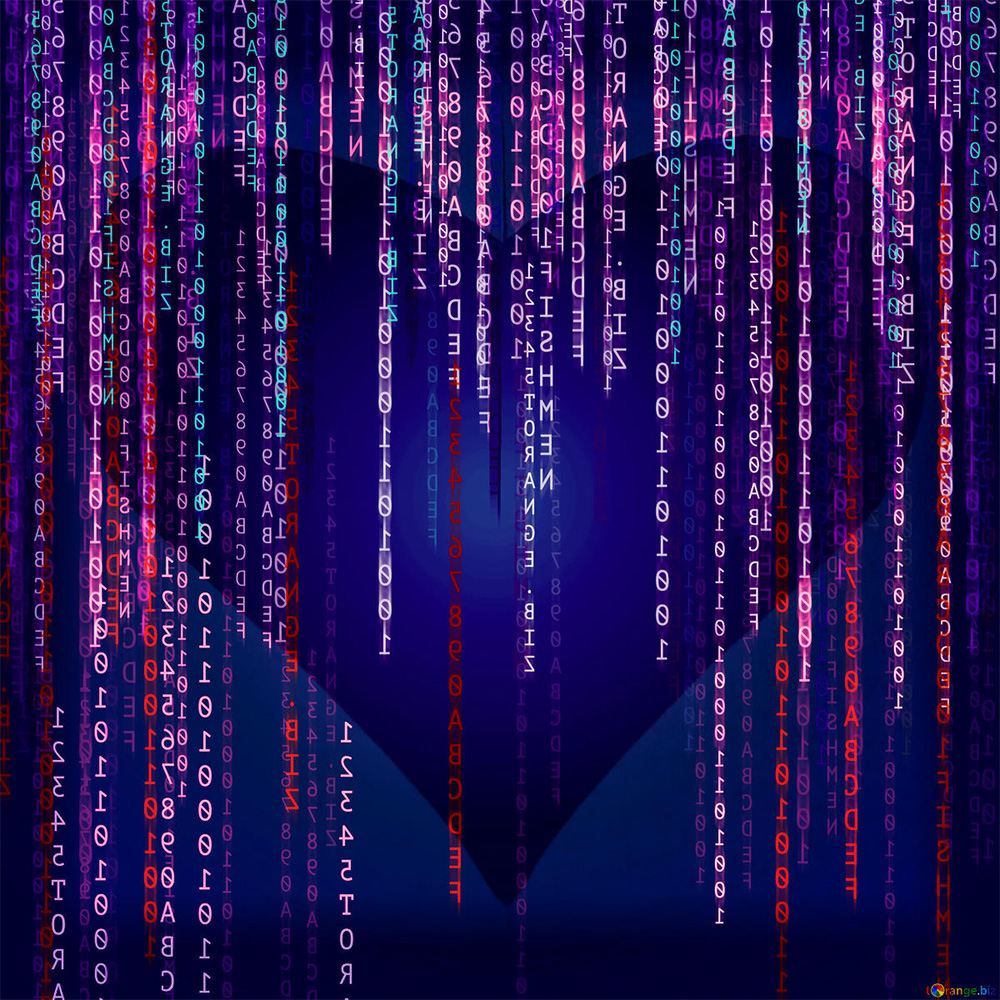 Source: pixabay.com
Intuitive Interface
Two of the six best practices lead us to this point on the list. People are still reluctant to make certain actions online. This is especially relevant for the things that they used to do in the physical world.
Preparing some sort of manuals that include screenshots explaining basic functionality is gold.
Surely, office workers who spend most of their lives staring at computer screens will have fewer problems with navigation in a Learning Management System than, let's say, nurses who spend more time with patients.
Making everything as simple as possible helps various types of learners get acquainted with the system ASAP and improve successful completion percentage of the course consequently.
Decent Content
First of all, it only counts if the course is certified in a certain manner.
Let's have a look at ACCA (certification system for learning providers in accountancy, for instance). Judging by the level of effectiveness of the course delivery and students support, the programme might have different levels of certification.
Approved Learner Partner of ACCA has Silver, Gold and Platinum levels certificates. The better the provided material, the bigger the level of partnership, the more weight such a learning provider has in accountancy CPD world.
Strong Theoretical Approach to Training
The holy grail of most training is behavior change, so we tend to focus on practical content and cut out all the "nice to know" stuff. For most professionals, though, the "nice to know" stuff is really "need to know", too. Professionals must know the theoretical underpinnings of what they're doing to provide a balance of theoretical and practical material.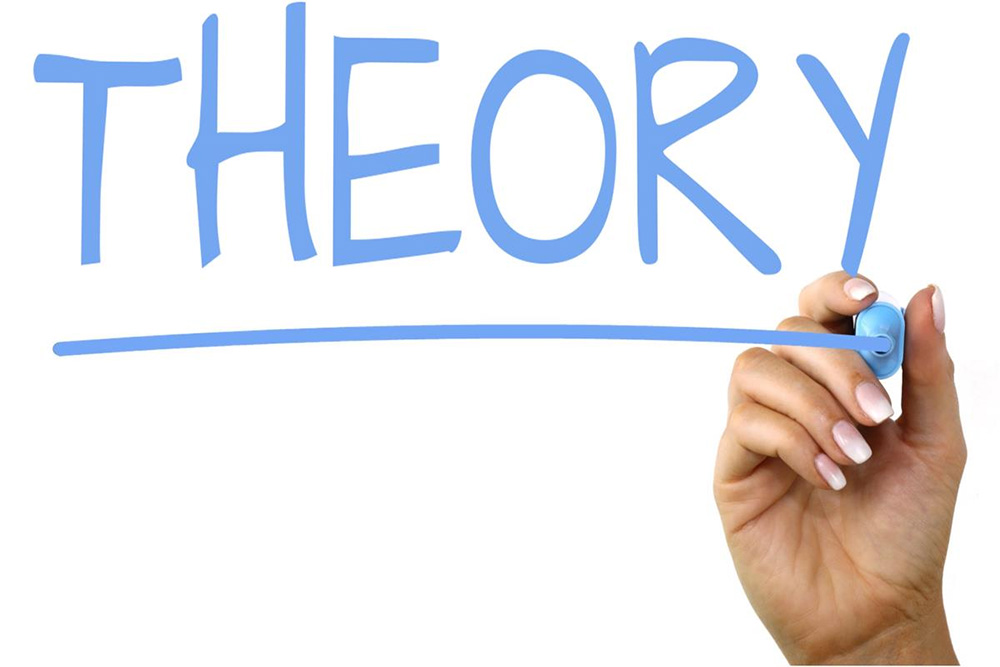 Source: thebluediamondgallery.com
Most of the training of nurses is aimed for behavior change. This tends to put the focus on the practical content, leaving aside all the theoretically important information. Professionals need that information that is often omitted due to lack of its practical use.
That might create some disbalance as the practical use of skills is not supported by the lack of theoretical knowledge. CPD's aim in closing this gap.
Building a Community
A professional can't keep improving their skills in isolation from their peers. Adding social elements to the course - forums, chats, etc. - allows colleagues to stay in close connection.
More to that, the input from real-life practitioners adds instant credibility to the content.
Also, some assessment methodologies include discussion forum posts in the final score of the tests. More on that later, but co-working is important for professional development. This is the statement hardly anyone would argue with.
Integrating the Relevant Testing System
This is an example of the assessment system for one of the Nurses professional development courses.
Source: slideshare.com
As you can see, the assessment of online courses is not that simple as you could have expected. Social aspect plays the role almost as big as absorbing materials of the course.
The issued certificates should comply with the templates of standard CPD required in the field.
Professional Development Software Subtleties
So there are plenty of "physical" institutions that offer Professional Development Courses. Why should employers consider finding online options to train their employees?
It goes without saying, that employers should care about the professional growth of their employees
Quote of the entrepreneur and motivational speaker Zig Ziglar reflects the situation accurately.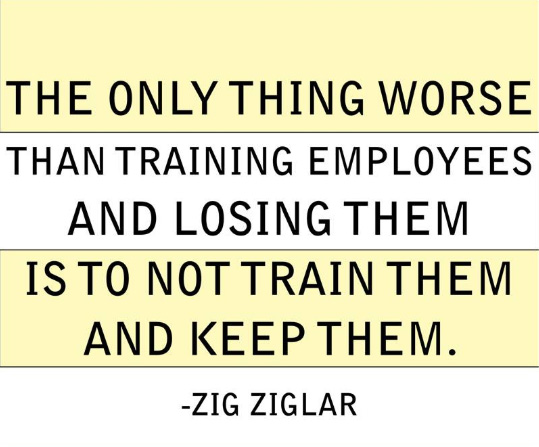 Source: flickr.com
Among the core advantages of E-Learning for professional development for business owners are the better price, security from fraud, more detailed feedback on the course materials and better results tracking.
As for employees, they benefit as well, as there is no need to travel across the state, or a country to visit CPD courses. Besides, the materials are available 24/7, and most of the courses are self-paced.
Such convenience leads to more effective professional skills improvement. All these CPD certificates look very nice in CV in case employee will go for a search.
Among the core advantages for employers:
Cost-effectiveness
Improved security
Instant feedback
Improved results tracking
Advantages for the employees:
24/7 availability
Self-paced tempo
Certificates add value to the resume
Let's have a closer look at all these aspects for business owners, as pros for employees are pretty self-evident.
Cost-effectiveness
A business owner who chooses E-Learning solution rather than sending employees to the classrooms saves a lot of money.
To begin with, there are no venue or accommodation expenses.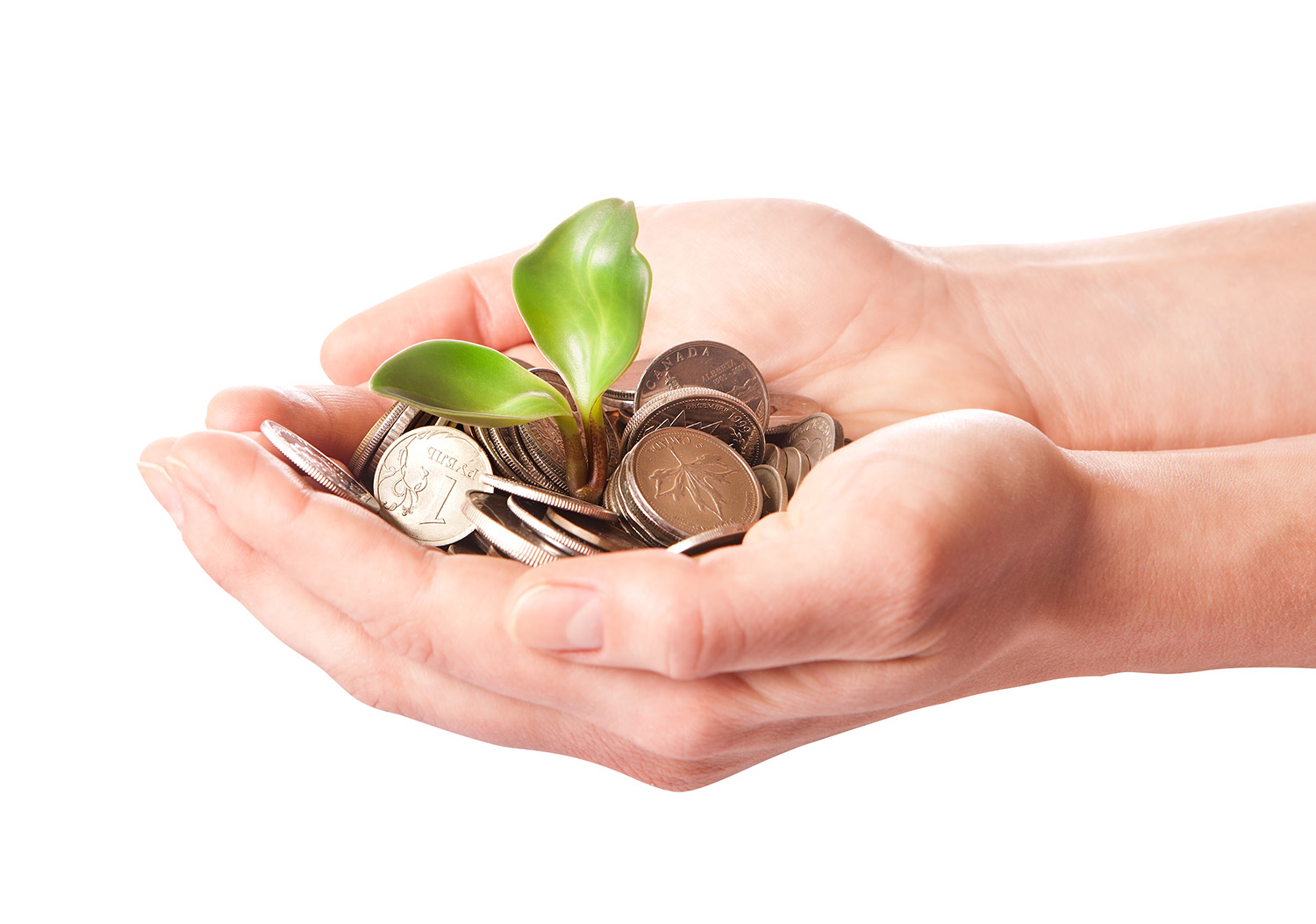 Source: pixabay.com
Time is compressed in E-Learning as one doesn't need to come to the actual classroom. There is no setting up nor winding down activities. The only
Even when E-Learning was not as well developed overall like it is now - back in 2002. The company Dow Chemical saved its budget $34 million dollars by cutting spendings $95 per learner/per course to $11 per learner/per course. This became possible due to converting from classrooms to online education.
IBM also managed to save big bucks in transition to online corporate training. The amount saved is reportedly $200 million, and that is roughly 30% of the previous training budget of the company.
Improved security
US Department of Education in terms of preventing fraud in online education obliged students to be identified throughout the course. This is not just a one-time thing.
Students should confirm that they are the ones who get professional education continuously.
Here is the take Tuck Ackerman, Director of Regulatory Compliance at Pinnacle Financial Strategies on the solution to this problem:
'The use of biosignatures is a significant leap forward not only in security but in the ease of use and customer acceptance category. Since users do not require any additional hardware or software, they can continue to access their accounts using basically the same process they have been accustomed to for over a decade, and that should translate into a high rate of user acceptance and satisfaction.'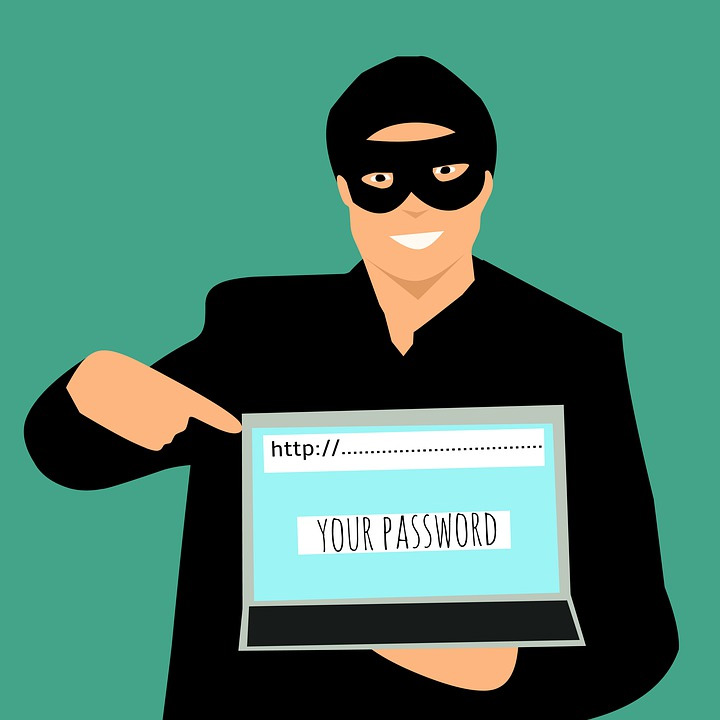 Source: pixabay.com
Biosignatures - BioSig ID in particular - are widely used in professional development software as it is an inexpensive way to prevent students from cheating or committing fraud of any kind.
Previous worries of that kind should be gone, had they been present at all.
Instant feedback and results tracking
As LMS tracks user activities, it is way easier for the business owner to get information about the courses completed.
After getting full information about skills that were in for improvement, employers get a better understanding of how to spread talents of people they are in command of.
Belitsoft and Professional Development Software Projects
Our company has participated in creating software for professional education provider for teachers NaMaYa. We also participated in creating software that would help project managers with professional exam preparations - PM Exam Simulator.
Namaya is a business that provides the teachers in the New York area with 9 types (currently) of online professional certified courses.
NaMaYA's courses complete CTLE (Continuing Teacher and Leader Education) requirements for the teachers. Each of the courses is worth 36 CTLE Hours for Professionals.
Annual CTLE requirements stand at 100 hours. The courses have to be completed within the specified dates.
As for The PM Exam Simulator, it is used for preparations of PMs to three kinds of exams. Those are Project Management Professional (PMP)®, PMI Agile Certified Practitioner (PMI-ACP)®, and Certified Associate in Project Management (CAPM)®.
The active subscription allows the subscribed person to practice each of these exams (depending on which kind of subscription you're on). The number of retakes one is able to have is limited only with the time of subscription.
Also, such an approach allows reducing study time during preparation for the exam and lets students feel exam-like conditions.
Detailed exam reports are available for users to find the weak area.
Technical realization of both of the professional development courses was the responsibility of Belitsoft. These and other projects for our clients prove our expertise.
We have no intentions of advertising these particular courses here. All we do is mention them to show that real business is able to exist in the professional development E-Learning industry.
Conclusions
Professional development in E-Learning has all the benefits the Internet has over classic education.
High-quality CPD choice may be simplified to business owners selecting the right LMS and course provider. There are plenty of offers in the market with no obvious frontrunner to speak of.
Therefore, creating professional development software might be promising and profitable in today's ecosystem.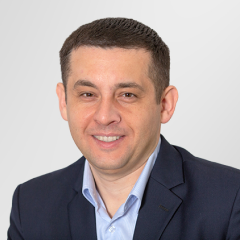 Written by
CTO / Department Head / Partner
I've been leading a department specializing in eLearning applications for 14 years.
Let's Talk Business
Do you have a software development project to implement? We have people to work on it.
We will be glad to answer all your questions as well as estimate any project of yours.
Use the form below to describe the project and we will get in touch with you within 1 business day.