Top LXPs on the market are great examples of intuitive and engaging learning platforms with great functionality. However, the peculiarity of any ready-made solutions is that they target a wide range of use cases instead of focusing on what your company or industry needs. So your employees, clients, or students might need to adapt to a platform. Belitsoft's eLearning team has researched the common issues of top 10 LXPs on the market, so that you could see how critical they might be for your case and what you can do to avoid similar issues.
A few years ago, the LXP market was estimated to be about $300 million and has been increasing by over 50% annually. By 2026, the LXP market is expected to reach almost $2.2 billion. Thanks to big data analysis, artificial intelligence and an adjustable interface, LXP adapts to each customer's preferences and needs. LXP could be compared with Netflix in e-learning because of its user-oriented approach and intelligent content recommendation.

Dmitry Baraishuk Belitsoft's CTO on Forbes.com
Below you'll find about 40 verified customer reviews from the most trusted services such as trustraduis.com, capterra.com, elearningindustry.com, and g2.com. They reveal what top Learning Experience Platforms on the market may lack from customers' viewpoint.
The research is aimed to help you see common bottlenecks in ready-to-use platforms and make an informed decision whether these issues are non-critical for your business or you'd better opt for a custom solution.
The reviewed LXPs are Degreed, Edcast, Learn Amp, LinkedIn Learning, Percipio, Thrive, Coorpacademy, Valamis, Absorb Infuse, and Instilled.
Top 6 Disadvantages of the Best Ready-Made LXPs & Ways to Resolve Them
1. Security issues
Security is the core priority for enterprises. Secure software keeps all your employees' data and learning materials safe and private. Some ready-made solutions may create the risk of your data going public due to some internal technical issues. One of the reviews from the government administration reported such an issue while using Degreed.
Brian N., a Retirement Benefits Specialist, the Government Administration with up to 1000 employees:
"Occasionally the Integrations section bugs out and it requires you to make your information public. Given security, there is no easy answer to that but wish there was a way to interconnect but keep others sites private."
How Custom LXP Resolves the Issue
Developing a custom LXP is your go-to solution for having full control and security. In this case, you own it and can implement any changes to boost its security level.
For example, your development team can
ensure GDPR compliance,
create strong backup system,
restrict user privileges to prevent risky files downloading and sharing,
encrypt data for safety,
keep up with security updates,
enable 2-factor authentication, and
apply other security measures based on your industry and company demands.
As a result, you can control the security of your software without letting a 3rd party into your company data.
2. High subscription fees
Upskilling and reskilling employees implies their continuous learning, which in its turn, requires purchasing a subscription plan. All the top LXPs on the market have a SaaS pricing model. It means that you pay a monthly or yearly subscription fee that usually grows with every new feature or employee.
For example, Coorpacademy that is reportedly used by CEOs, entrepreneurs, HR Directors, and CDOs charges SMBs 8€ per user monthly. For enterprises, the cost is 15€ per user monthly, which translates into €180,000 for 1000 user licenses per year [2022]. In LinkedIn Learning, an annual subscription equals $19.99 per month [2022]. As a result, the expenses for educating 1000 employees reach the staggering $240,000 per year.
Andreea C., a B2B strategist in a company with up to 1000 employees, notes that the price of LinkedIn Learning LXP is quite high:
"As all with regards to Linkedin, the prices are very high. They are VIP prices that would best go down."
Avani J., a Marketing analyst in a small company with up to 50 employees, agrees that: "LinkedIn Learning is an expensive platform - there are alternative applications that let you subscribe to particular courses that you want to opt for - saving you the hefty price of paying for the entire library."
How Custom LXP Resolves the Issue
To save in a long term due to avoiding subscription fees, companies, especially enterprises with 1000+ employees, sooner or later come to the idea of developing their custom learning platform. With a custom system, you don't pay subscription or license fees.
In addition, when your initial investment pays off, a custom LXP will become a highly demanded product that you can resell.
The high demand on LXPs confirms the global analyst Josh Bersin that refers to LXP as "the learning delivery platform of the future". He states that investments in LXPs are growing exponentially. By 2026, the LXP market is supposed to reach almost $2,2 Billion.
3. Gaps in content management
No possibility to conveniently upload 3rd-party content
Andy H., a Digital Learning Specialist, Financial Services with up to 500 employees, wish that the LXP would love to upload new content to Thrive LXP easily:
"The only negative I think is the versioning of content being uploaded, so you can't version a new SCORM package."
Craig Weiss, a CEO and Lead Analyst for The Craig Weiss Group, met with the problem of content updating in Percipio LXP:
"Issue with 3rd party content – right now if you have 3rd party content yourself and want to take it in Percipio, you must connect via a link. Culling i.e. removing outdated content and/or updating isn't really there. I saw a lot of bad and outdated content."
No downloading and offline learning option
Carmen Rodriguez, an Enterprise Retail Sales Manager, the Bank of America with 1000+ employees, the user of Degreed LXP:
"Degreed does not allow me to download articles or learn topics shared by my co-workers. This would be an incredible feature since you could have the learning outside the platform, without the need to be connected to it."
Richard (Ric) Hazel, a Senior Project/Process Analyst, FedEx Customer Technologies, 10,001+ employees, the user of Percipio LXP:
"The biggest issue I have is that you have to be online to read the books. It would be nice if there was a download option where you could read the book in an e-reader app like Kindle or Nook. Having an option to highlight sections of the book as you are reading it would be very helpful."
Few content formats are supported
Kristin, a Sales Operations Analyst, a company with up 1000 employees, the user of Percipio LXP:
"Sometimes, there's only access to audiobook versions. At least let me access a transcript."
Amanda R., a Head of L&D, the entertainment company with up to 200 employees, the user of Learn Amp LXP:
"Doesn't recognise Powerpoint..."
Darcy M., a Director at L&D, the Construction Company with up to 1000 employees, also names some issues while using Thrive LXP:
"Currently not able to add images to quizzes or use quizzes as real-time edited knowledge checks or surveys. Not able to add images to articles, questions, or comments."
Craig Weiss, a CEO and lead analyst for The Craig Weiss Group, would prefer to have more useful content in Instilled LXP:
"Data visualization is there but needs more options, better visualization … what is there, works, but if there was just a touch more of ability to only have video as content. Yes, you can have the match of a PDF, PPT, etc. to the video, but in the playlist, it is video content only… "
How Custom LXP Resolves the Issue
Building a proprietary LXP can resolve all the abovementioned issues that impede your employers to learn and grow. The software development team can ensure the following content management functionality in your LXP:
Easy uploading of a 3-rd party content due to SCORM, xAPI compatibility;
Content downloading and offline learning thanks to the offline mode support;
Support of multiple content formats including video, audio, text, pictures, etc. to stimulate users' retention and better outcomes.
4. Lacking admin functionality
When an admin doesn't have full visibility of the system or lacks functionality, it might lead to poor learning outcomes overall.
Among the major drawbacks of ready-to-use platforms for admins, usually L&D officers, there are the absence of customization for industry needs, scarce reporting that impedes evaluating the ROI of learning, no leaderboards, or the limited possibility to manage content.
Sasha Brito, a Marketing Director at GAL, Real Estate Enterprise with up to 5000 employees, finds employees' progress monitoring through Degreed LXP rather troublesome:
"One of the main challenges that have arisen during the use of Degreed is that I must constantly review the learning behavior of each of my employees. Degreed does not have a notification system that alerts me when an employee is active on the platform and is learning, this platform does not offer me that notification system. It is a bit annoying having to watch out that our employees are fulfilling their duties in the apprenticeship that has been placed on them."
Suraj M., an LMS Specialist, the Enterprise with 1000+ employees, confirms that admin functionality in Degreed LXP could be optimized:
"As an admin, some abilities are desired. Insights dashboards on the admin fronts could have more customization options. Option to clear Notifications would be helpful. Expiring content, a simple LMS under the hood would be great."
Rachel M, an L&D Officer, a Mid-Market company with up to 1000 employees, would prefer some customization capacity as an admin of Edcast LXP:
"I would love for them to allow us to built custom dashboards as per our industry needs."
Jack P., a Senior Learning Consultant, Financial Services with up to 1000 employees, wishes Thrive LXP worked as he's hoped:
"The quiz function doesn't provide us with the feedback/stats that we were hoping for. Some of the admin features are very light in comparison a traditional LMS. An example of this, is the reliance on external API links to view the data rather than having reports that can be customisable in Thrive can limit the admin experience and does require IT resource to help set this up and external software to review the data."
Vicki B., a People Manager, the Food & Beverages services with up to 200 employees, considers the lack of some features in Thrive LXP to be weird:
"Some of the functionality can be odd - eg why can't we get live information on points, some people really want to know where they are on the leader board. Having to go through each user is laborious and I would really loathe this job with more than 150 employees! Would be great to have a 'read and understood' option in learning pathways to have evidence that users have completed their assigned training."
Matt, a CEO, the Human Resources services with up to 10 employees, would love to get reports from Thrive LXP:
"There are some things that are missing from the nice to have list, such as detailed and easy to use reporting features."
Frank Z., a representative of an Enterprise with 1000+ employees, feels rather dissatisfied that user management in Edcast LXP is not well-thought:
"Administrators can't proxy in as users to see their experience in the system. It does not allow Admins to complete content for users."
Susan M., a Representative of the Automotive Company with 10,001+ employees, also notices some problems as an admin:
"As managers, we can't measure or track the progress of our specific team. It's hard to navigate through to know where you are in the courses."
Hitesh M., a digital marketer at IIM Udaipur, a Mid-Market company with up to 1000 employees, suggests more interaction between admins and users within Edcast LXP:
"I have one suggestion to add more points of interactions [of admin] with the user and make it easy to access the report of these interactions to understand and improve engagement."
Samantha H., an Office Manager, the Travel & Tourism company with up to 200 employees, the user of Learn Amp LXP:
"As mentioned from an administrator point of view, the set up does require some time and thought. More video tutorials would have been helpful so that I didn't need to call up, although I do always get a swift response."
Savannah, a teacher, also had this issue with Learn Amp LXP:
"When we just started working together, there were specific requirements regarding the management reports, some of them required additional development."
How Custom LXP Resolves the Issue
Building a proprietary LXP deprives you of any decisions that third parties might make, such as changes in the interface or navigation and limited admin functionality. Your software development team can add all the functionality that ready-made platforms may lack enabling:
Transferring data among your LXP, HR, LMS, and other in-house software with the help of API integrations;
Customization for industry and company needs;
Setting up automated notifications for admins about users' activities;
Applying a leaderboard for maintaining users' interest;
Detailed and customizable reporting for getting timely insights about the learning progress and outcomes;
Automating training and on-boarding process through creating a series of tutorials and manuals for users and LXP admins.
5. Buggy user experience
An engaging eLearning experience requires an LXP to be well-designed, user-friendly, and simple to use. However, there are multiple offers on the LXP market with a series of issues that make a user experience troublesome.
Poor navigation, filtering, and content search
Pamela B., a Business Analyst and Project Manager, Management Consulting Company with up to 10 employees, the user of Thrive LXP:
"Inability to section our customer content, lot of messing about tagging and setting up custom fields to ensure customer sees learning content, this should get easier soon. Sections not being able to subsection to make pathway left hand side menu be slicker and easier for the learner."
Laura S., a Web Designer, Higher Education Enterprise with 1000+ employees, the user of LinkedIn Learning:
"The amount of content is poorly organized and is overwhelming. It would be helpful to have an option to filter and to be able to wort by difficulty or video length so that you could easily find something to fit your experience level and time constraints."
Matt LeMaire, a Vice President, Peel Mutual Insurance, up to 50 employees, the user of LinkedIn Learning:
"If you have created a Learning Path, the editing of courses and order/placement can be problematic as rather than being able to easily shuffle courses between sections of a learning path, you would have to delete and start over. I should be able to move course x from section c to section a without issue."
Ashley D, an Account Manager, an Enterprise with 1000+ employees, gives an extended answer on what content management functionality in Degreed LXP is lacking:
"What I dislike is how I have to go back to the course's main page to mark each item as complete. I wish it would hide my finished section and then prompt me to move on to the next section. Since I have to be redirected back to the list, I can miss items.
It also doesn't have a pop-up for when I'm 100% complete so I never know that. I also don't get an email confirmation when I complete something. That means I have to go back and check. There should also be something where I can group my classes by Completed, In progress. Unfortunately currently no way."
Olha K, a marketing manager, Small Business with up to 50 employees, the user of Edcast LXP:
"... there are many blank and empty pages and buttons which don't lead to any content."
Irrelevant learning materials and follow-up tasks
Kerry A, Civil Engineer, a company with 1000+ employees, had problems with the relevance of the courses in LinkedIn Learning:
"The course recommendations do not always feel relevant to my profession."
Emmanuel B., a Governance web manager, Electrical/Electronic Manufacturing, 10,001+ employees:
"Some quizzes questions are not relevant: sometimes the answer is different to what is said in the video, sometimes the question requires an EXACT word for the answer: this is completely useless!! To succeed you need to review the video to stop and catch the exact sentence and to write it as an answer: Big loss of time for nothing."
Jeyaseelan M., ITSO, Farming, 10,001+ employees:
"Some links are not clear that the users need to click in order to move on to the next level. Not possible to review correct answers after the testing is over - no means of reference - even to quote reference in this exercise."
How Custom LXP Resolves the Issue
Building a custom LXP powered by Artificial Intelligence will resolve the mentioned issues. AI-based LXP gives you key functionality that favors business, such as:
personalized learning paths,
accurate content recommendation,
automated skills assessment,
workforce performance progress tracking,
workforce performance forecasting, and many more.
6. Technical issues
Among the disadvantages of ready-made LXPs named by customers, there are also some technical issues. For example, Zoom doesn't work normally, there is poor audio quality, timing out and logging out a user after a few minutes of standby, and some others depending on a platform.
Missree V., an Assistant Manager - Offer Marketing, Electrical/Electronic Manufacturing, 10,001+ employees, the user of Coorpacademy LXP:
"Sometimes, the interface is super slow and it is irrespective of the network connection."
Josh H., Co-Founder & CEO of a small business with up to 50 employees, reports rather poor audio quality in LinkedIn Learning:
"The audio quality for the videos goes in and out when I'm listening while driving. It gets pretty poor quality oftentimes."
Rick, Tech Writer in the Hospital & Health Care company with over 1000 employees, didn't manage to import certificates into his personal account from LinkedIn Learning:
"There is an issue with the certificate import from one account to another. Sometimes, due to the availability of a premium account through organizational mail, people tend to complete the expensive courses using it and avail certificate but cannot add it to their personal account without any hassle. This issue is irritating. There should be a way to validate the authenticity of the user and then help them import the certificate."
Abhay J, Senior Manager, the Enterprise with over 1000 employees, the user of Edcast LXP:
"The android app sometimes fails to log in, it requires some bug fixing."
Kristie, a Designer, found that Zoom meeting in LinkedIn Learning might work not properly:
"Several times, I have used LinkedIn to learn about a specific job like Product Management and when I tried to use the Zoom meeting, I never got let into the meeting. It might be a technical issue but I have missed out on a lot of meetings on LinkedIn because the Zoom meetings were not coordinated properly."
Steven, a Senior Business Development, an Enterprise with 1000+ employees admits having issues when working with Percipio LXP:
"It times out if you leave the window open without advancing. Sometimes I will have to start over and log back in if I don't take any actions for a few minutes."
Janelle M., an L&D Manager/Instructional Designer at Ten Group with up to 1000 employees, found Learn Amp LXP difficult to set up:
"While launching, we had some problems with some of our learners not being able to log in and use the system."
Felipe R, School Advisory Council, up to 50 employees, also had some bugs while using Edcast LXP:
"[I'd like] the correction of some bugs such as the pages do not load automatically, being necessary to make an update with some frequency."
How Custom LXP Resolves the Issue
When you build a custom LXP, you partner with a software development company that will take responsibility of building the software with clean, usable code. The developers will apply software testing and Quality Assurance best practices to deliver a robust platform with efficient and thorough code that prevent any of the abovementioned bugs.
Help your employees demonstrate higher levels of productivity by upskilling and reskilling them in an engaging manner. Attract more clients and students by delivering easily digestible and relevant content. Use an LXP that will directly impact your business success. Our eLearning experts welcome you to discuss your ideas.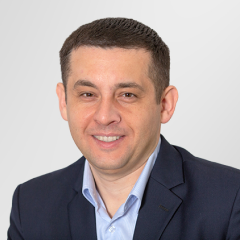 Written by
CTO / Department Head / Partner
Recommended posts
Belitsoft Blog for Entrepreneurs
Portfolio
Portfolio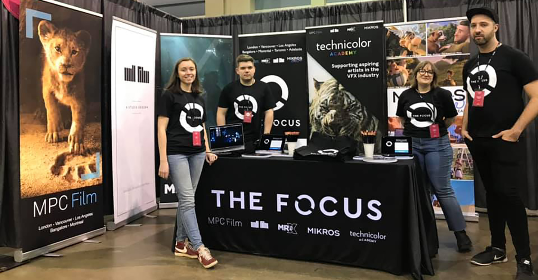 Technicolor SA is a global corporation with over 100 years of market presence. It provides various services in video pre-production, production, post-production, and distribution. Technicolor has a team of 17,000 people across many locations around the world, including the United States (Los Angeles), Europe (Paris, London, Berlin), Canada (Montreal, Toronto), Australia (Adelaide), and India (Bangalore).