In this article we're going to focus on what will be in great demand in the year 2020 and beyond for corporate use. We conclude that these are the five major trends that will define eLearning industry in the next 5 years or so.
1. Learning Experience Platform – LXP
The major challenges for enterprises today as ever before, are 1) effective onboarding and new employee orientation, 2) professional development for employees, and 3) employee performance evaluation. Unified Corporate Learning Experience Platform (LXP) is the current top-1 hot trend to solve this challenge.
Employee Onboarding Training Automation with LXP
New employees who went through a structured on-boarding program were 58% more likely to be with the organization after three years. (The Wynhurst Group).
Stakeholders of the top-performing companies believe that successful onboarding of new employees is not just a function of product education but also a practice that ensures that they will be well trained on the company's brand, mission, messaging, policies and procedures.
Online learning experience portal (Employee Onboarding Software) with a guided centralized access and blended delivery model (custom e-learning courses, live virtual instructor-led training sessions and on-demand reference resources) is the "build once, use many times" solution for onboarding and new employee orientation needs.
2. Learner Analysis & Reporting
Learner analytics is used to review student behavior and improve training. There are countless tools available for that, from Learning Management Systems with xAPI to intelligent tutoring systems with the eye-tracking feature.
Remarkably, most information for learner analysis is so simple that top-end technologies are not even required. At such a basic level, even a modern LMS can solve most of your L&D woes, as long as it can track and recover the data you need. In most cases the information you need is as simple as:
Completion rates of courses;
Who the most proactive learners are;
What your learners choose to learn and why;
Where students are facing difficulties;
What their strengths and weaknesses are;
Who is the best fit for a certain task.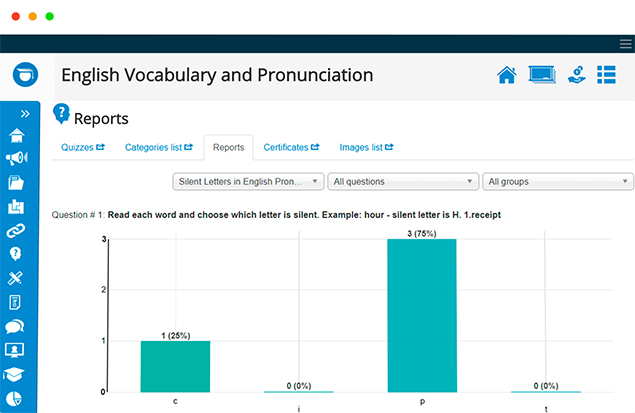 For example, JoomlaLMS allows tracking learners' performance to identify ways to improve your eLearning course. With its reporting functionality, you can define gaps in students' knowledge and skills, determine organizations compliance level and overall learners' performance.
3. Big Data Analysis in eLearning
From the eLearning point of view "Big Data" is data collected from students' activities and their performance, but the volume of this data is beyond the ability of traditional databases to capture, manage and process with low latency. So Big Data Analysis helps to structure and present the data in suitable formats.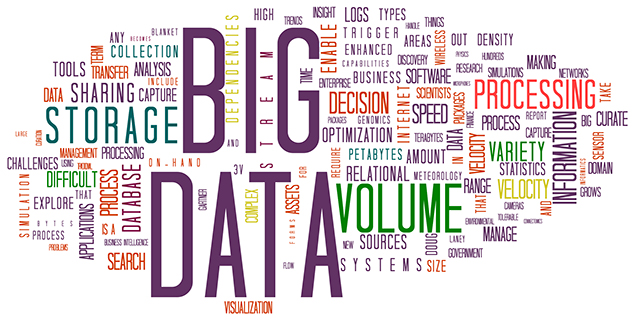 With Big Data analysis tools you can track the performance of each student to make learning more personalized. Also, big data analysis can provide information on how the training impacts your ROI.
You will know when a student makes mistakes or simply doesn't receive knowledge properly. Then you can make the necessary adjustments to correct common problems. Besides, it can help to choose the most suitable study route for each student.
Research on adaptive eLearning model which stands on Big Data by using competence-based knowledge and social learner activities shows that the analysis transforms training paradigm and provides an effective learning rhythm.
4. Artificial Intelligence (AI) in eLearning
There can be a number of possibilities for Artificial Intelligence to improve the eLearning experience. Think of it as your own virtual teacher that assists in your training.
The advantage of AI mentors is that they are available for learners via any device to provide help and the info required round-the-clock. Moreover, a cloud-based LMS can be easily integrated with existing AI-powered robot assistants like Temi to teach users even in their homes. This robotic teacher can move by himself, track surroundings and your movements. Learners can interact vocally with it to get their doubts resolved instead of typing on their laptop or mobile screens.
Right now we are talking not just about an artificial teacher who would talk to students throughout the training, but also can help to choose the most correct paths of learning.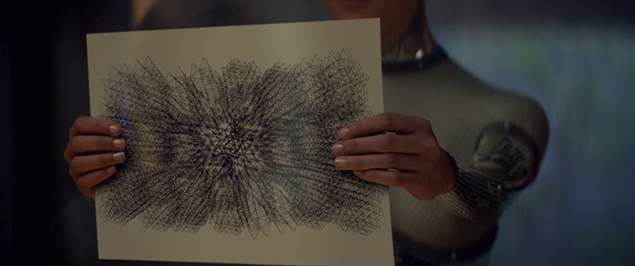 AI can facilitate the creation of highly customized training routes by analyzing the patterns and data it collects from the activities of every learner. The system will be able to provide a more comprehensive course for those with a lack of basic knowledge and skip some modules for more advanced trainees.
Availability and affordability, speed, effectiveness, and personalization are a small part of the benefits expected from the deployment of the AI into the studying process. By analyzing a huge amount of data, AI not only can help make platforms more engaging but also provide businesses with information to make training more effective.
5. AR, VR, and MR for immersive eLearning
A lot of people are visual learners – instead of reading about things, they prefer to see them. Augmented Reality (AR), Virtual Reality (VR) and Mixed Reality (MR) are acknowledged as perfect approaches to provide highly immersive learning experiences for a long time now. Let's consider the usefulness of all of them from a corporate point of view.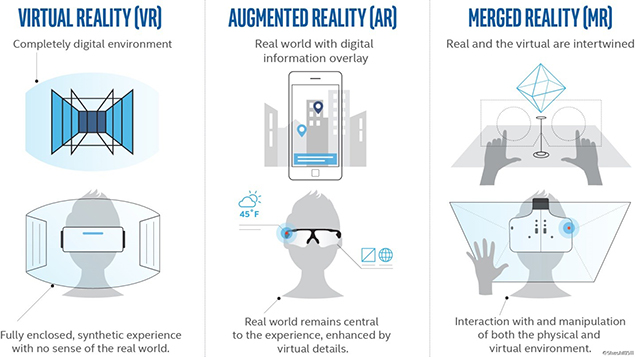 AGCO was one of the first large manufacturers to use AR Glass, a hands-free device, as part of their workers training to get step-by-step instructions. The company has managed to reduce the time needed for inspection, production, and initial training.
Yes, VR has been associated with gaming, but according to a survey by Greenlight VR, the desire for education exceeds the desire for gaming content (63.9% to 61%). Several Fortune 500 companies, such as Boeing, UPS and Walmart, have introduced VR into worker education programs on a wide scale. And some have been happily impressed with the results.
With the help of MR, trainees can interact with surroundings created by a mix of real and virtual worlds. They also can approach and manipulate things leading to a more proper understanding of how things work.
High price and substantial lead time to develop these technologies have been two factors that prevent the evaluation of immersive learning strategies. But with main authoring tool providers like Adobe and Trivantis getting into VR solutions, the price points will eventually drop.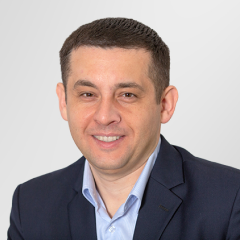 Written by
CTO / Department Head / Partner
I've been leading a department specializing in eLearning applications for 14 years.
Let's Talk Business
Do you have a software development project to implement? We have people to work on it.
We will be glad to answer all your questions as well as estimate any project of yours.
Use the form below to describe the project and we will get in touch with you within 1 business day.