In this article, we're going to focus on what will be in great demand in the year 2020 and beyond for corporate use. We conclude that these are the major trends that will define the eLearning industry in the next 5 years or so.
1. Learning Experience Platform – LXP
The major challenges for enterprises today as ever before, are 1) effective onboarding and new employee orientation, 2) professional development for employees, and 3) employee performance evaluation. Unified Corporate Learning Experience Platform (LXP) is the current top-1 hot trend to solve this challenge.
What is LXP?
Think of it as LMS on steroids. Its main differences are:
AI-driven recommendations. Just like Netflix suggests shows based on a user's individual preferences, an LXP offers courses that would be most beneficial to a specific individual. For example, LinkedIn Learning uses information from the user's profile and displays classes on the trending topics in their industry, the software this user mentioned, skills they are interested in developing, their current location (with geofencing enabled), and so on.
Microlearning focus. Sometimes people are just looking for an answer to a specific question, like "How to install a Wordpress plugin?" Or they might be too busy to sit through the whole hour-long lecture. Bite-sized learning materials that can be quickly accessed whenever they are needed are an important part of the LXP approach. What's more, they are very convenient to use on a mobile device.
External content use. If a user would benefit from watching a YouTube video, listening to a specific podcast, or completing a course on a third-party platform, the AI will recommend it. It can also analyze its usage thanks to the advancements in the tracking technology (e.g. through xAPI).
Flexible learning paths. LXP is a great tool for continuous learning. As such, it doesn't force users to adhere to the predefined curriculum. Besides just-in-time learning aids, anyone can plan their own development.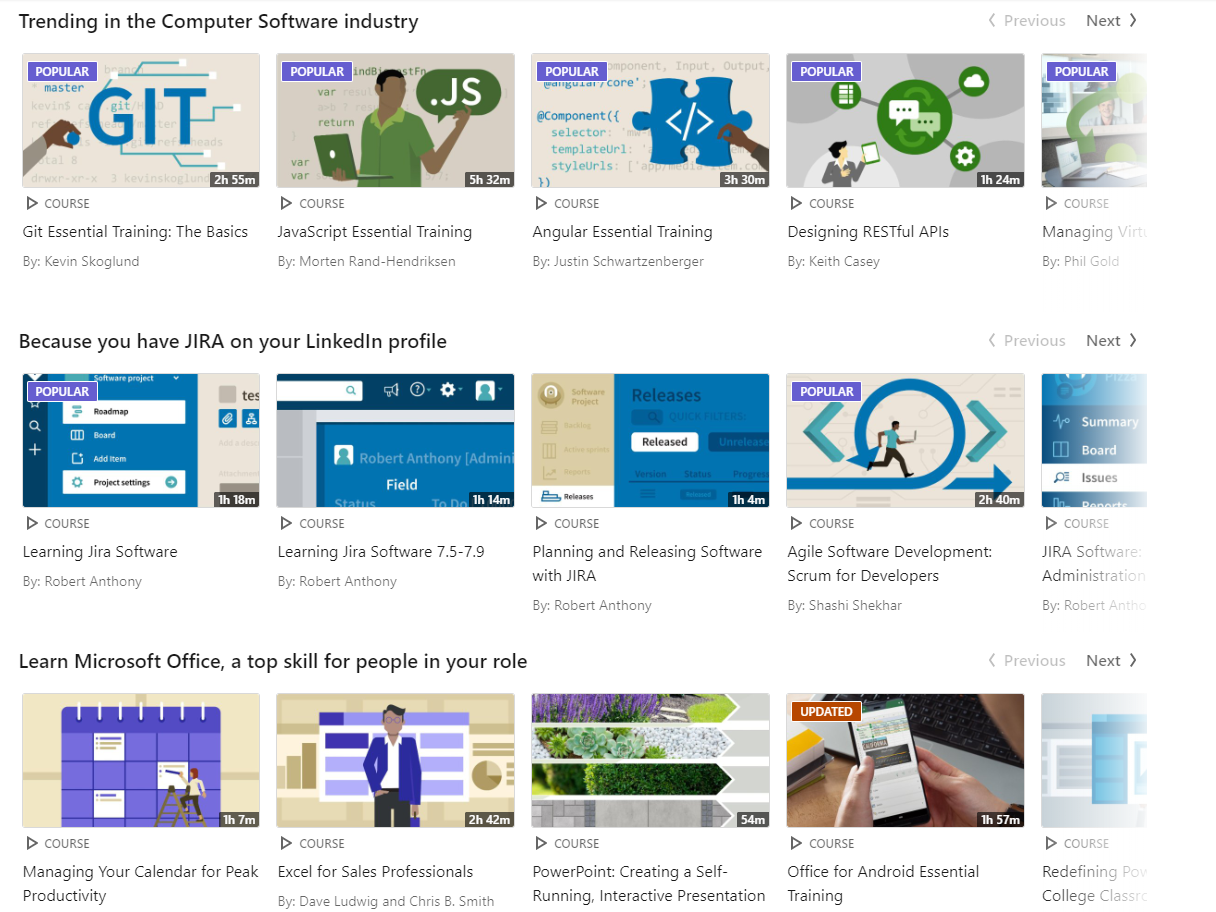 LinkedIn Learning
Employee Onboarding Training Automation with LXP
New employees who went through a structured onboarding program were 58% more likely to be with the organization after three years. (The Wynhurst Group).
Stakeholders of the top-performing companies believe that successful onboarding of new employees is not just a function of product education but also a practice that ensures that they will be well trained on the company's brand, mission, messaging, policies and procedures.
Online learning experience portal (Employee Onboarding Software) with a guided centralized access and blended delivery model (custom e-learning courses, live virtual instructor-led training sessions and on-demand reference resources) is the "build once, use many times" solution for onboarding and new employee orientation needs.
2. Learner Analysis & Reporting
Learner analytics is used to review student behavior and improve training. There are countless tools available for that, from Learning Management Systems with xAPI to intelligent tutoring systems with the eye-tracking feature.
Remarkably, most information for learner analysis is so simple that top-end technologies are not even required. At such a basic level, even a modern LMS can solve most of your L&D woes, as long as it can track and recover the data you need. In most cases, the information you need is as simple as:
Completion rates of courses;
Who the most proactive learners are;
What your learners choose to learn and why;
Where students are facing difficulties;
What their strengths and weaknesses are;
Who is the best fit for a certain task.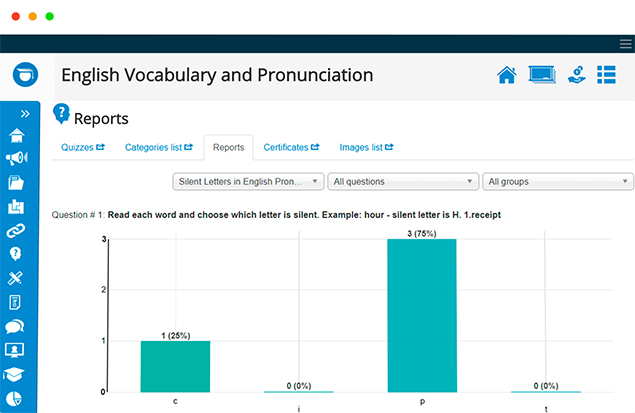 For example, JoomlaLMS allows tracking learners' performance to identify ways to improve your eLearning course. With its reporting functionality, you can define gaps in students' knowledge and skills, determine the organization's compliance level and overall learners' performance.
3. Big Data Analysis in eLearning
From the eLearning point of view "Big Data" is data collected from students' activities and their performance, but the volume of this data is beyond the ability of traditional databases to capture, manage and process with low latency. So Big Data Analysis helps to structure and present the data in suitable formats.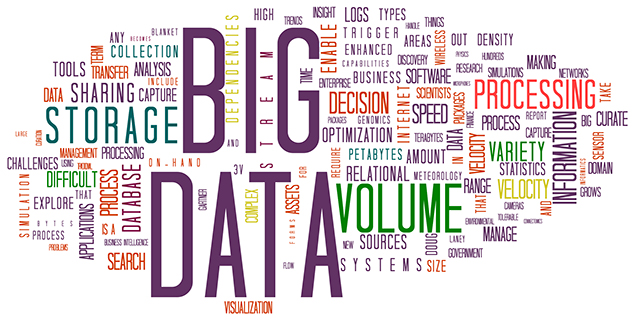 With Big Data analysis tools you can track the performance of each student to make learning more personalized. Also, big data analysis can provide information on how the training impacts your ROI.
You will know when a student makes mistakes or simply doesn't receive knowledge properly. Then you can make the necessary adjustments to correct common problems. Besides, it can help to choose the most suitable study route for each student.
Research on adaptive eLearning model which stands on Big Data by using competency-based knowledge and social learner activities shows that the analysis transforms training paradigm and provides an effective learning rhythm.
4. Artificial Intelligence (AI) in eLearning
There can be a number of possibilities for Artificial Intelligence to improve the eLearning experience. Think of it as your own virtual teacher that assists in your training.
The advantage of AI mentors is that they are available for learners via any device to provide help and the info required round-the-clock. Moreover, a cloud-based LMS can be easily integrated with existing AI-powered robot assistants like Temi to teach users even in their homes. This robotic teacher can move by himself, track surroundings and your movements. Learners can interact vocally with it to get their doubts resolved instead of typing on their laptops or mobile screens.
Right now we are talking not just about an artificial teacher who would talk to students throughout the training, but also can help to choose the most correct paths of learning.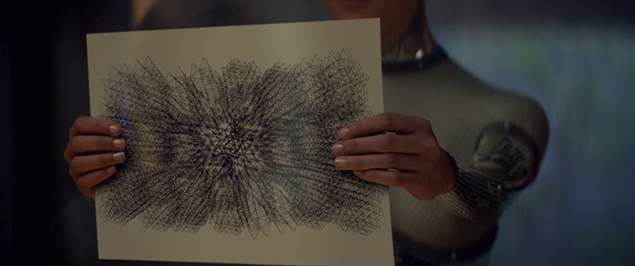 AI can facilitate the creation of highly customized training routes by analyzing the patterns and data it collects from the activities of every learner. The system will be able to provide a more comprehensive course for those with a lack of basic knowledge and skip some modules for more advanced trainees.
Availability and affordability, speed, effectiveness, and personalization are a small part of the benefits expected from the deployment of the AI into the studying process. By analyzing a huge amount of data, AI not only can help make platforms more engaging but also provide businesses with information to make training more effective.
5. AR, VR, and MR for immersive eLearning
A lot of people are visual learners – instead of reading about things, they prefer to see them. Augmented Reality (AR), Virtual Reality (VR) and Mixed Reality (MR) are acknowledged as perfect approaches to provide highly immersive learning experiences for a long time now. Let's consider the usefulness of all of them from a corporate point of view.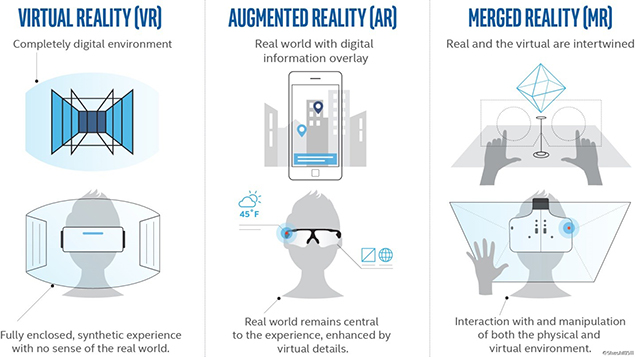 AGCO was one of the first large manufacturers to use AR Glass, a hands-free device, as part of their workers training to get step-by-step instructions. The company has managed to reduce the time needed for inspection, production, and initial training.
Yes, VR has been associated with gaming, but according to a survey by Greenlight VR, the desire for education exceeds the desire for gaming content (63.9% to 61%). Several Fortune 500 companies, such as Boeing, UPS and Walmart, have introduced VR into worker education programs on a wide scale. And some have been happily impressed with the results.
With the help of MR, trainees can interact with surroundings created by a mix of real and virtual worlds. They also can approach and manipulate things leading to a more proper understanding of how things work.
High price and substantial lead time to develop these technologies have been two factors that prevent the evaluation of immersive learning strategies. But with main authoring tool providers like Adobe and Trivantis getting into VR solutions, the price points will eventually drop.
6. Interactive Videos
Video content is a flexible and engaging medium, so its use will only grow in the coming years. Every month there is more video content uploaded to the internet than the three main US TV networks have developed in the past 30 years. Videos can be used as a just-in-time learning aid, part of the online learning curriculum, or as teaching support in a blended learning environment.
Making a video interactive dramatically increases its effectiveness, as well as negates some of its inherent drawbacks (e.g. a user being a passive recipient of the information).
The following kinds of interactivity can be added with popular editing software and authoring tools:
Branching. A "choose your own adventure"-style materials that allow users to set up their own learning path as they watch a video. For example, they can be shown a common job-related problem and offered to choose one of the ways to address it. After the choice is made, the user will be shown the consequences of their actions. This is a great way to drive engagement, as well as getting the information through to the learner.
Quizzes. You can automatically pause the video at a specific time, ask questions, redirect the user depending on whether they gave the right answer and even demonstrate their score in real time. You can also set pass/fail criteria, time limits, and more.
Direct downloads. Let users download other learning materials without navigating away from the video.
Embedded elements. You can embed almost anything: links, maps, widgets, calendar invitations, images - whatever enhances the learning experience.
Personalization. The video can pull the information about the user from your LMS and use it in multiple ways. This can include addressing the viewer by name ("Hey, Jude"), fostering competitive spirit ("The average score for your job position is 67%. Can you beat that?") or suggesting the most useful content ("PHP developers find chapter 9 the most interesting").
7. Chatbots
Belitsoft develops chatbots for eLearning industry. A chatbot is a software that you can "chat with". Corporate learning departments need chatbots. But how could a chatbot support corporate training strategy? Let's explore some real-life examples.
Example of a Conversational interface (chatbot) for a Corporate eLearning. Source: http://learn.filtered.com/globalfilter
Chatbots For Bringing New Staff Into an Organization
The chatbot can guide an employee from job acceptance; getting them excited about joining and validating their decision, through the initial on-boarding process where they can learn about processes, team structures and brand values. Nothing beats the feeling a new employee gets when they receive a personal message from the company founder or their manager! Millennials (Generation Z) will make up 50pc of the global workforce by 2020. They like messaging platforms, so companies probably should use chatbots to engage these employees.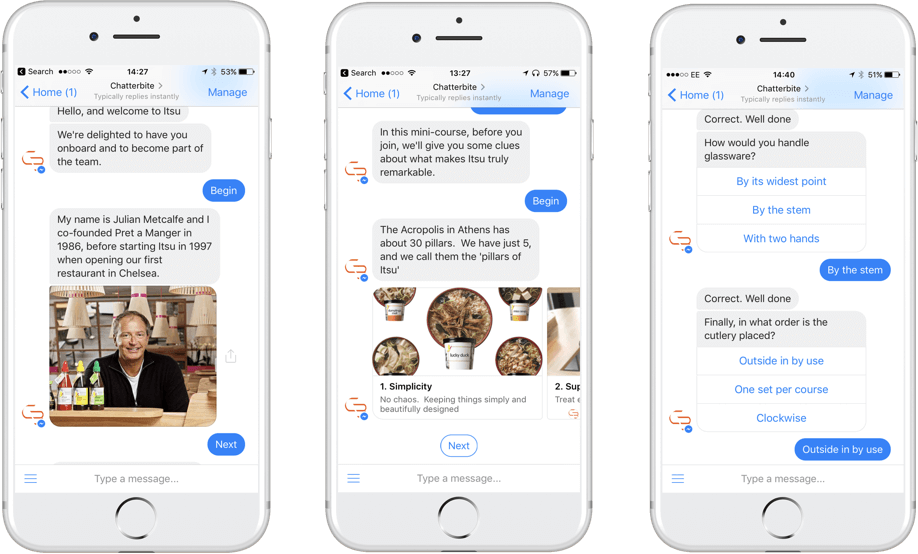 Example of a Conversational interface (chatbot) - Chatterbite - for a Corporate eLearning. Source: http://www.chatterbite.com/internal-comms/r
Chatbots For Skills Gap Analysis
Employees should have the skills to do their job. Skills gap analysis is the process of evaluating their skills to find out where they currently are and where they should be. The paperwork in doing a skills gap analysis in the traditional way is overwhelming. So they don't happen as often as they should.
As Sam Hennessy from Filtered (a UK eLearning publisher) noted, "Using a chatbot you could roll out the questions little by little. Then deliver feedback in the form of insight based on the previous batch of questions. This will actually create a positive feedback loop. People will want to give good answers because they are now interested in the results".
Chatbots For Microlearning
Bite-sized learning (microlearning) is text or video that teaches something in under 5 minutes, like "how to protect a spreadsheet". It's become popular in corporate learning and can be delivered in the chat interface. Harvard Business Review has created something close to this using a Slack chatbot. Every weekday it picks a random article from a curated pool and sends a summary to you via chat. This is a great example of being proactive.
Chatbots For Getting Feedback
Once someone has taken a course, have the chatbot ask them some quiz questions. Do this over a few weeks. Many people find repetition helps them with learning.
Then look to see if anyone keeps getting the question wrong. If they are then the corporate learning department can step in and give those people a little extra help. You can also get feedback on how good the course was.
Chatbots for Search Needs
Imagine a machine that could access your company wikis or knowledge bases and serve up information in real time, in a context that's helpful to the employee who needs it—much like the computer on Star Trek's "Enterprise."
Because of their deep learning ability, chatbots can be individualized to specific employees and eliminate any data that's not relevant to them. Rather than sifting through work data in an effort to complete daily tasks, workers can simply ask individual chatbots for the information they require.
In essence, chatbots will make the acts of Googling and searching. Anything you use the internet for you can use a chatbot for—without the hassle of sifting through unnecessary information.
'Enterprises are increasingly turning to web applications to streamline their processes and make collaboration easier. Still, applications are siloed and unable to communicate with one another. A chatbot could one day render apps obsolete. Chatbots can conduct the same tasks as most applications in one integrated system and tailor the results to the user.'
Daniel Newman, CEO of USA-based Broadsuite Media Group
8. User-Generated Content
Only 10% of our learning happens in the formal environment. Now that this has become common knowledge, companies are finding ways to support informal training.
One of the ways to do so is promoting user-generated content (UGC). Employees have first-hand information on both the problems they face and their solutions, so using this information is as close to teaching-by-doing as it gets in an online environment.
Just-in-time aids are the main area where UGC thrives. When a person has shown others a way to successfully complete a specific task or an efficient workaround, everyone benefits.
Personal stories. Not only are they fun and relatable, they are also engaging and useful. These anecdotes can be turned into learning content either by the users themselves, or by your L&D team.
Incentives. User-generated content is good, but people need some sort of incentive to create it. Having a gamification (simple points and badges) system in place could be enough to have people sharing their wisdom.
9. Soft Skills Training
While teaching people to be better at their job has been around forever, recently the companies have started to put more emphasis on soft skills. Research shows that up to 50% of the work activities can be automated with the existing technology, so to improve their employees' efficiency it is important to teach them things that the machines can't do.
Soft skills traditionally include the following:
Leadership
Problem-solving
Communication
Teamwork
Adaptability
Organization
Time-management
And more.
One might think that using eLearning is unfit to improve communication skills, but companies like Deloitte prove otherwise. Here are some suggestions on how to do it:
KPIs. Soft skills directly translate into business benefits, so they can be measured, at least to a certain extent. Examples of such indicators include less time spent in meetings, decreased employee turnover, increased levels of customer and employee satisfaction, etc.
Focus. Soft skills learning materials should focus on a single concept, e.g. a short lesson on "Empathizing with the customer" instead of a long one on "Customer support". This improves knowledge retention and is easier to track.
Continuous learning. Bite-sized lessons should be integrated in the daily routine of workers so they can use what they've learned straight away.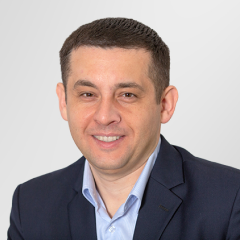 Written by
CTO / Department Head / Partner
I've been leading a department specializing in eLearning applications and Business Intelligence for 14 years.
Belitsoft Blog for Entrepreneurs
Let's Talk Business
Do you have a software development project to implement? We have people to work on it. We will be glad to answer all your questions as well as estimate any project of yours. Use the form below to describe the project and we will get in touch with you within 1 business day.