What do you think of when you hear "243 billion US dollars"? It couldn't be another Marvel movie budget as we speak billions, not millions. It is also not the net worth of Josh Bezos that is still under 200 billion mark (and well over 100 billion mark as well) at 136.2 something billion (according to Forbes). 243 billion dollars is the projected size of e-Learning market worldwide by 2022. Read on for details.
The industry shows impressive growth in almost all possible directions.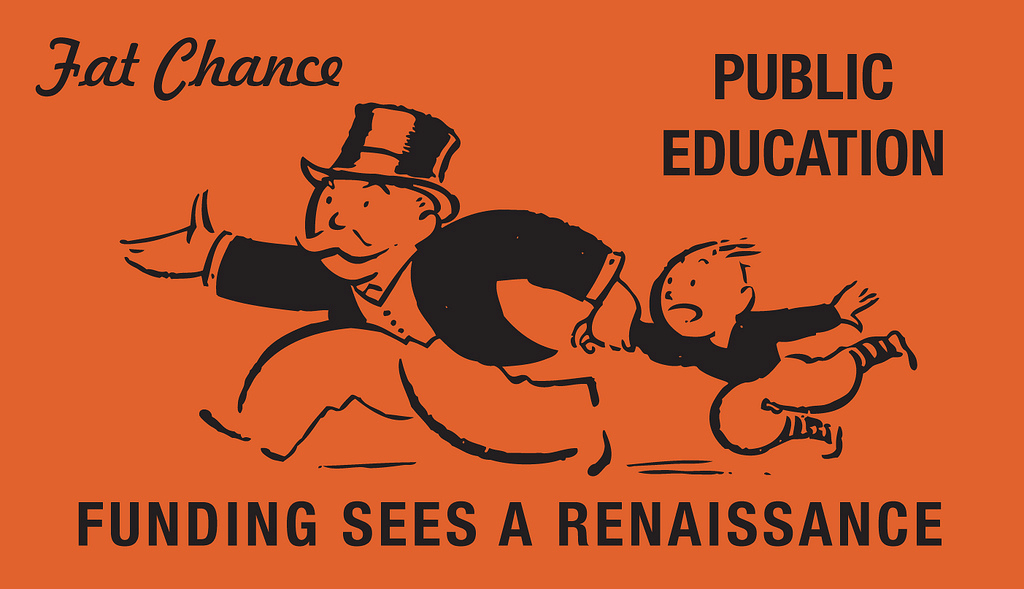 Source: flickr.com
In this article, we will dive into several pieces of research for numbers, discuss the most popular funding models, speak of entrepreneurs sponsors, and speculate on whether this industry is worth investing.
They say that one is able to twist stats to prove the point. This is true to some extent. However, there is no need to play with stats to prove that e-Learning industry develops well and attracts many investors from around the world.
Anyhow, we are ready to provide you with some insights on how things are and will be with the industry funding and projected market size.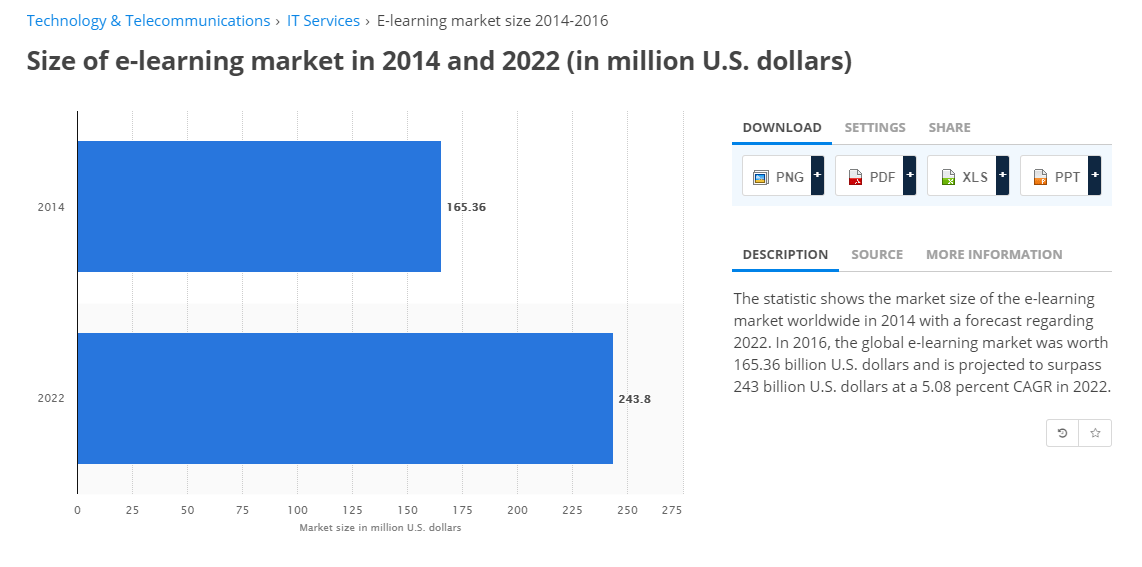 Predicted Growth of E-Learning Market
Source: statista.com
We will also speak about the main sources of funding and what does future has to hold for those who are not afraid to put some cash into digital education.
E-learning and digital education - funding models
Before we dive into the numbers, it wouldn't hurt to have a look at what are the most popular funding models for e-Learning in education. The white paper from Intel will be helpful here.
There are the following funding models in operating:
Public-Private Partnerships
Technology Grants
Leasing and Universal Service Fees plus community bonds
Parent or Individual Financing
The public-private partnerships include government-backed loans. Those loans are an immediate source of getting money, in most cases flexible payment schedule, but the programs are available to limited circles of people.
As for grants, there are public and private ones. Usually, public grants are larger and are perfect for making a one-time big purchase or covering short-term funding needs.
Private grants are usually smaller, and applicants have to wait longer to get their money. Unfortunately, Tony Stark only exists in comic books.
As for community bonds, this is a good financing option for large initiatives. They are not easy to get as one has to participate in a large public campaign in order to get them. However, they are a great source of funding.
Individual funding, including such initiatives like "Bring Your Own Device" and гsers fees when responsibility is shared between the local school and parents of the kids who visit it are mostly met in private schools.
We have briefly touched options that provide opportunities for schools to get technology that helps digitalization of the learning process worldwide.
Now we know how educational initiatives are getting their funding. Let's have a look at who's financing and how big the investments are.
The biggest investor funds in the educational sector
As for the biggest investors in educational sector - the ones, that aim for digitalization of learning, they are:
500 Startups
Imagine K12
Learn Capital
Let's speak of each of each organization in detail:
500 Startups is the organization that sponsors entrepreneurs in different industries. E-learning is one of them.
The list of organization sponsored by 500 Startups includes the marketplace for online courses Udemy and employee training app Coursebase, for instance.
As for Imagine K12, the following companies were funded: Remind, CodeHS and Codeable.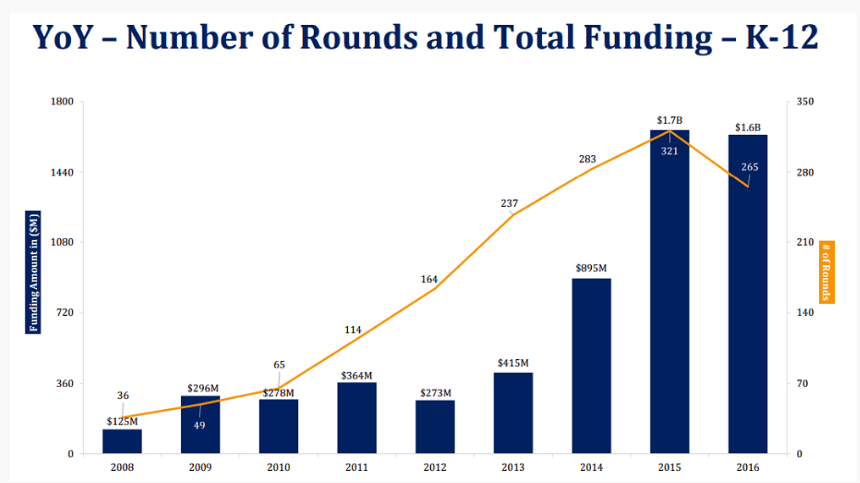 Source: tracxn.com
On the graph above you can see overall funding for K-12 sector. The stats shown on the image mean that the amount of money spent on digitizing schoolers' learning experience is far beyond 1 billion annually now.
As for the third startup accelerator we've mentioned above - Learn Capital - their biggest investments were Edmodo, Brightbytes, and General Assembly.
Now when we have information about funding models, and the biggest investors in the educational sector, let's dive into the numbers, studying the amount that investors put in education technologies sector.
By the way, if you need an MVP to show to your investors, why not hire an elearning development company for that?
Educational technologies funding in numbers, numbers, numbers...
The entire section of the article is based on several annual white papers published by Metaari (formerly Ambient Insight), a quantitative market research firm that identifies revenue opportunities for advanced learning technology suppliers.
They research global edtech investment in 122 countries.
This was the first of many figures that will be present here, so buckle up for the long ride.
In 2017, a total of $9.56 billion dollars went to 813 learning technology companies worldwide. 62% of edtech funding over the last decade happened during the latest last three-year-span between 2015 and 2017.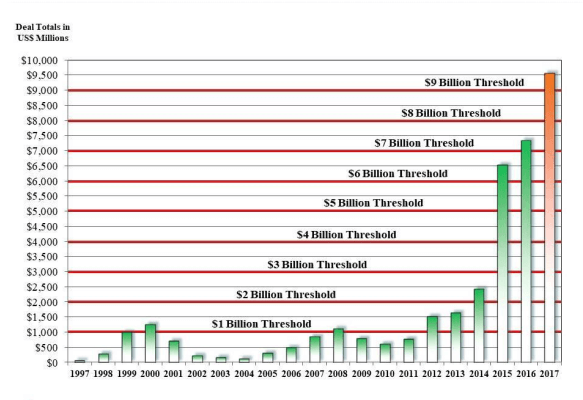 Source: metaari.com
Seven types of advanced learning technology products were funded, including:
AI-based learning
Mixed reality learning
Game-based learning
Mobile learning
Cognitive learning
Location-based learning
Educational robots
There are six types of buyer segments for the end product:
Consumer
Corporations
Federal Government
Local Government
Pre K-12
Higher Education
The latter two are adopting learning technology with some "unwillingness" as they account only for 22% of total amount of edtech funding combined - which is still remarkable $1.9 billion.
If you want to see the full picture of learning technology deals investments by target customer type, it looks like this: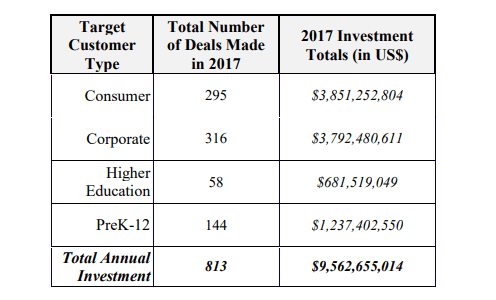 Total Global Learning Technology Deals Investments by
Target Customer Type
Want to build another fundable and successful eLearning solution? That's what we can help with. Get a free quote on your project!
Enough with numbers, where do I invest?
Geographically speaking, you should surpass the wall. The Great Chinese wall of course. Sam Adkins, Metaari's CEO says:
'One consistent trend is the massive amount of funding going to educational technology companies in China. Over $1.77 billion was invested in 67 learning technology companies in China in 2017.'
He also admits that the numbers are actually down from the investing during the past two years (2015 and 2016) - $2.19 billion was reached in 2015 and the $2.06 billion was reached in 2016.
The biggest amount raised by a single Chinese company last year was $200 million - this was a funding for VIPKID, the platform that offers an American elementary education experience to Chinese kids aged 4 to 12. They also had $100 raised in 2016.
It is hard to say whether the investors profit big time from the money they put in, but the fact that investments in the biggest edtech companies actually grow is a good sign. Besides, we speak only about investing, not about getting revenue.
However, don't rush into Chinese market too soon. As the lead in getting funding belongs… certainly, to US companies. The USA still accounts for the majority of investments. Over 58% of total amount spent on eLearning funding went America's way.
'That is more than three times the investment that went to companies in China.'
according to estimations of Adkins
Continuing to speak on the geography of educational technology funding, Latin America e-Learning startups seem to struggle with getting cash.
Only nine edtech companies were funded in 2017 for a total amount of $61.4 million. Considering total growth globally, the amount doesn't look impressive at all.
Six of the nine eLearning startups funded in Latin America were from Brazil ($57.1 million out of $61.4). The three remaining companies are located in Peru and Mexico and sell e-Learning content across Colombia and Chile.
Back in 2015, the number of investments to e-Learning was well over $100 million mark (at $107.45 million). Experts, including the aforementioned Sam Adkins, tend to agree that Brazilian e-Learning market is pretty close to the Chinese one.
However, internal economical processes might be the reason why investment market in digital education segment is experiencing a decline.
The investments in other countries of a region are almost non-existent.
Aside from US and China, several more countries have managed to attract a lot of capital.
The main reasons for that, namely in The Nordic segment, according to the Nordic Edtech Alliance is in "high degree of innovation, usability, high technology, and scalability). That is true not just in regards to Scandinavian countries but also for Israel, UK, and Canada.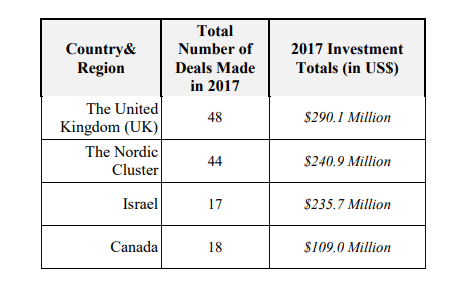 Investments to edtech companies from UK, Israel, Canada, Finland, Sweden, Denmark and Norway
Source: metaari.com
As you can see in the table above, the figures are no joke and the number of startups that managed to get funding means that those are not some one-time accidental operations.
Summing up
The main takeaways from the current state of global e-Learning funding are:
Global size of e-Learning market is over $165 billion
Annual global edtech investment is at the record mark of $9.5 billion
The Biggest amount of money is invested in retail buyer segment
Most of the sponsored companies are from the USA
The biggest amount spent on funding goes US way as well
Chinese educational technology market showed the decrease in investments during 2017 in comparison with previous two years but still got whooping $1.77 billion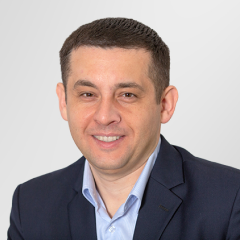 Written by
CTO / Department Head / Partner
I've been leading a department specializing in eLearning applications for 14 years.
Let's Talk Business
Do you have a software development project to implement? We have people to work on it.
We will be glad to answer all your questions as well as estimate any project of yours.
Use the form below to describe the project and we will get in touch with you within 1 business day.